The Goodie Bag for Grammy Presenters and Performers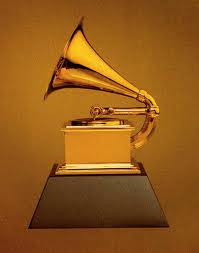 When you're on your way up, you have scrape and save to buy what you want. When you're at the top and can afford to buy whatever you want, people just give you shit. Such is the case with the Grammys.
Like every awards show, the presenters and performers have to be, uh, incentivized by goodie bags filled with ridiculously expensive stuff. And the companies supplying the gifts are only too happy to do it because there's always the off chance that a big name will like their product and and be seen with it. Free endorsement advertising.
So what's available to punks like One Direction this year?
Jäger iOsonic toothbrush ($450)
MTG's portable ion mist device ($235)
Chakalates (chocolates by Chaka Khan for her charity foundation, $63)
Les Paul guitars ($1200)
Epiphone "Inspired by John Lennon" guitars (don't ask)
Gift certificates for Delta private jets.
Klipsch speakers (they're not cheap)
Rock Bottom jeans (no clue)
M3K Beauty Hand Cream (no idea)
Puppy Luv Glam Swarovski crystal shirts (seriously?)
Lila Body Conturing Strawberry Laser Liposuction (Sounds expensive)
A month's supply of Diet Pepsi
Assorted headphones, ear buds and iPod/iPhone accessories