The Grand Scam on iTunes That ALMOST Worked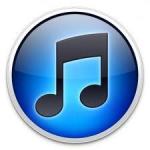 They thought they had come up with the perfect crime.
First, get some completely unknown (and complicit) artists to post songs on iTunes.
Second, steal a bunch of credit card numbers and use them to set up phony iTunes accounts.
Finally, use those iTunes accounts to buy crazy numbers of downloads from those unknown artists.
The result was a tsunami of royalties paid out by iTunes. When that worked, the same scam was perpetrated on Amazon.
By the time the plot was uncovered, this 11-member gang had netted over $1 million from iTunes and more than $1.5 million from Amazon. But you can't do something that involves this kind of money and not get caught. And they were. Now they're in jail.