The guys behind South Park will hold a 25th-anniversary concert event
The famous Red Rocks amphitheatre isn't that far from South Park, Colorado–a real place, by the way–which makes it an ideal spot to host a concert that will celebrate 25 years of South Park. It's a two-night event (August 9-10) that will feature music from Primus (creators of the South Park them) along with Ween. Show creators Trey Parker and Matt Stone also have something planned.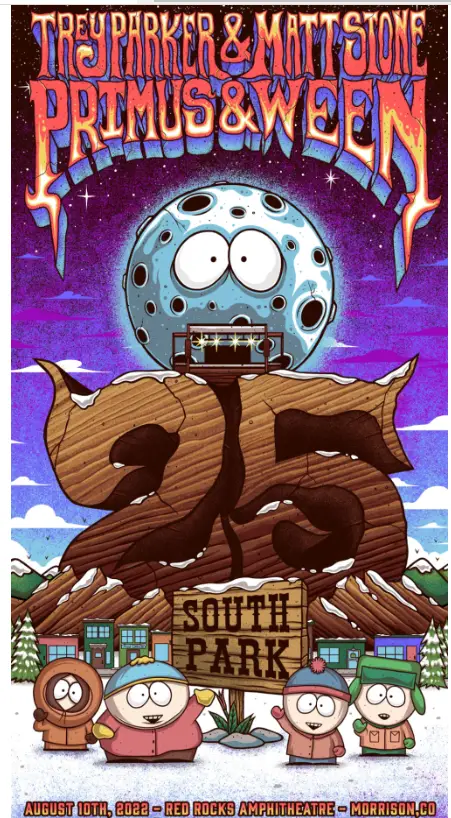 What if Matt and Trey could call in all the artists who have appeared on the show?
Robert Smith
Radiohead
Lorde (well, that would actually be Randy)
Rush
Joe Strummer (sadly unavailable)
Rancid
Ozzy Osbourne
Elton John
Meat Loaf (he may not make it)
Rick James
DMX
Devo
Korn
Cheech and Chong
Brad Paisley
Sia
And then there are the guest stars:
George Clooney
Jay Leno
Nathasha Henstridge
Brent Mustburger
Jennifer Aniston
Richard Beltzer
Malcolm McDowell
Norman Lear
Bill Hader
PewDiePie
Elon Musk
Think Barbra Streisand might want to participate?
The concert will be filmed and made available through Comedy Central and all its partners.