The guys from BROS play a big gig in a small venue
[Another report from Ottawa correspondent Ross MacDonald. – AC]
Neat Coffee Shop in Burnstown, just west of Ottawa has an outdoor series of summer concerts that they call the "Summer Shed Sessions" (try to say that even once or twice quickly). Most artists that perform there range from solo artists to four/five-piece bands. But after BROS set up, their nine-piece band was spilling out the side of the shed.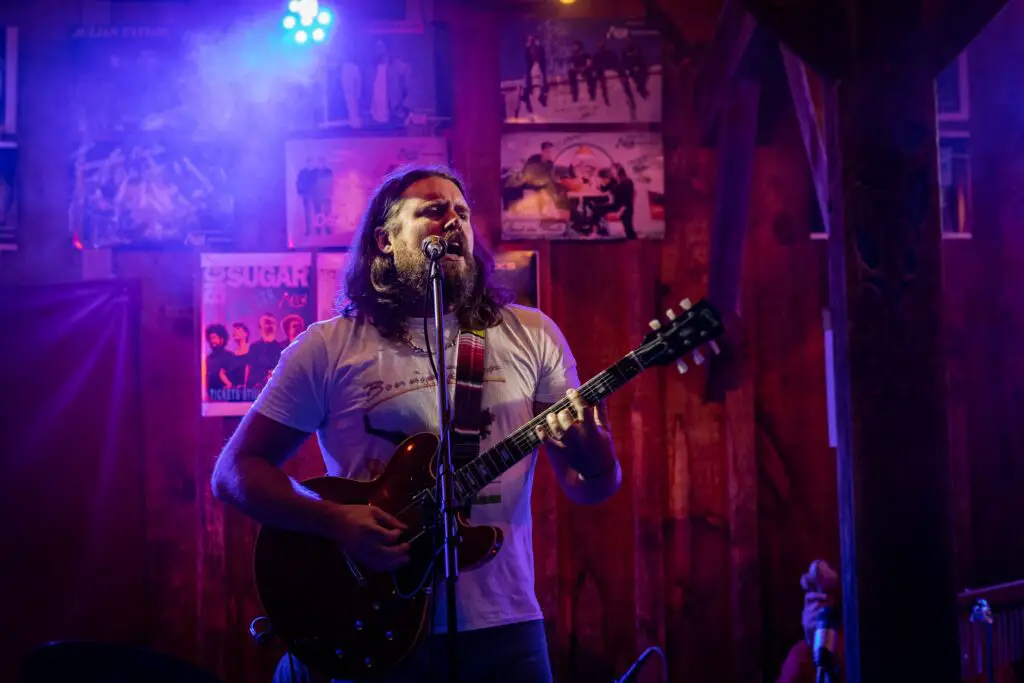 BROS is the side project for brothers Ewan and Shamus Currie from the highly successful rock band The Sheepdogs. Where The Sheepdogs are a very guitar-forward rock band (with keyboard), it is a little more difficult to nail down the genre of BROS. With two keyboards on stage, there is definitely more of a funky sound. Shamus plays with a predominantly piano-like sound while backing him up was Joel who was playing a keyboard with sounds like a Hammond organ. The contrast in sounds was like mixing rock with rhythm and blues, and some funk thrown in for good measure.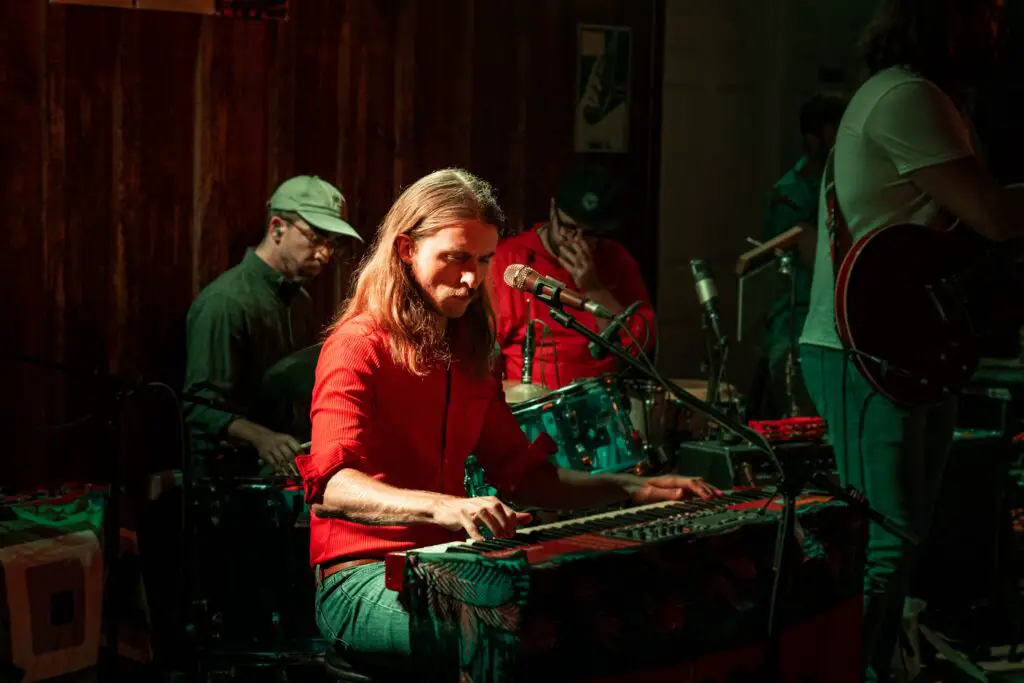 The nine-piece band was composed of the afore-mentioned keyboards, Ewan on a hollow-body electric guitar which gave a bit of twang, Ian on drums, Tom on bass, another Tom on trumpet, a saxophone player, and two more on percussion ranging from congas, drum pads, to a wide range of shakers. Overall it was a very full and dynamic sound.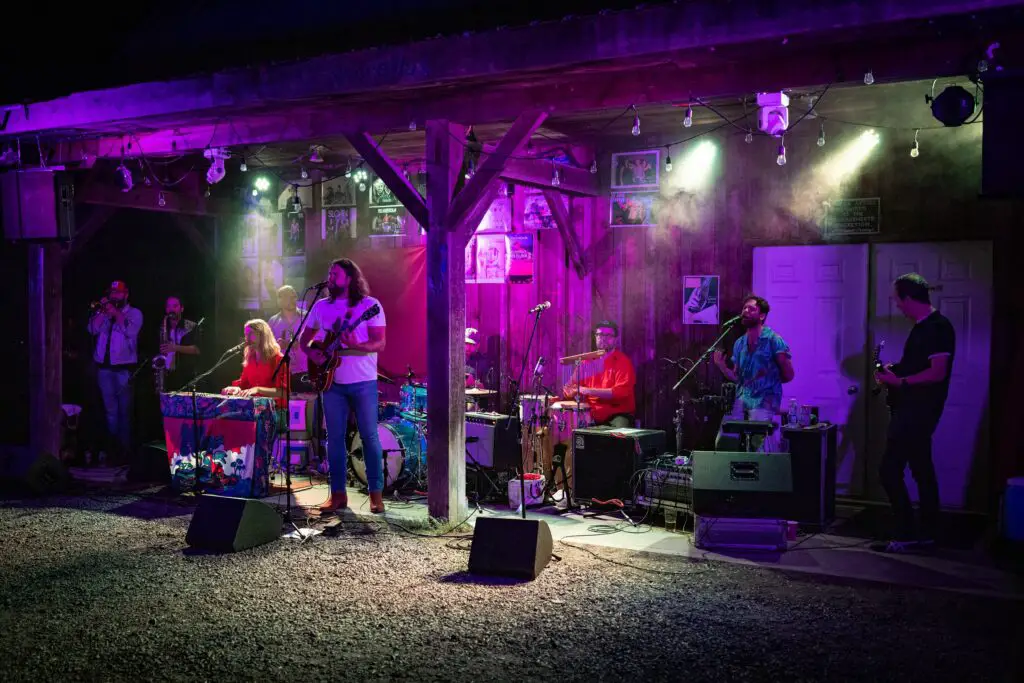 And the Currie brothers showcased their abilities as multi-instrumentalists. When Shamus moved over to the horn section to add his trombone (and damn what a solo he performed!), Ewan slid into the keyboard position. And during an operatic version of 'Tea For Two', several band members pulled out the kazoos.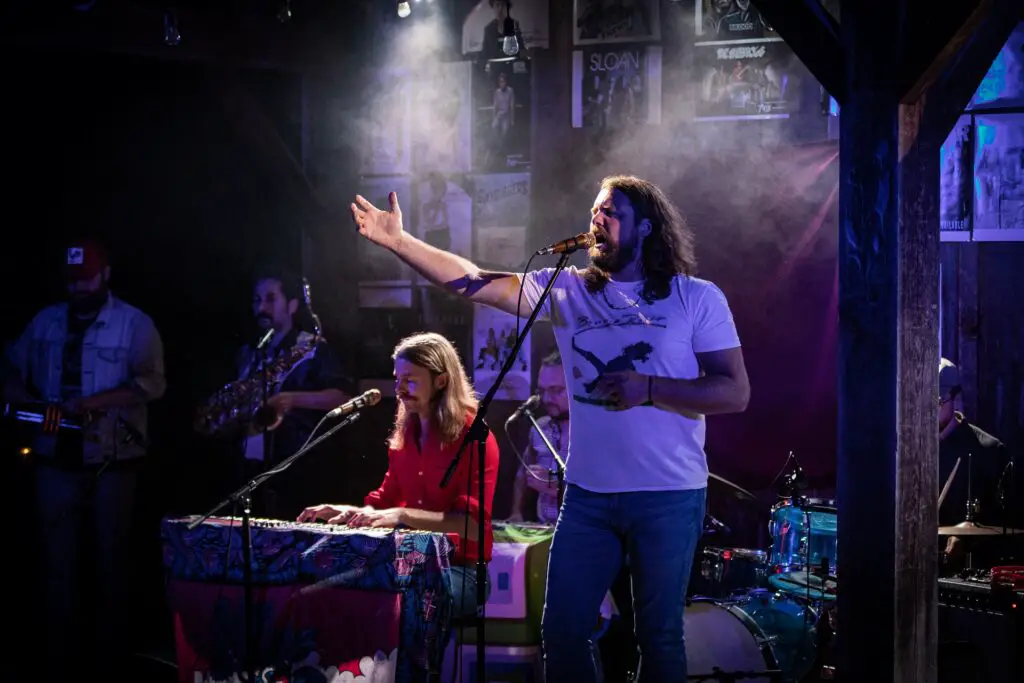 The crowd loved the groove of hit single 'Couldn't Hear A Thing' and many were up dancing to 'Tell Me', (which is also the theme song to CBC's show Q). It was difficult to sit still to BROS' harmonies and beat.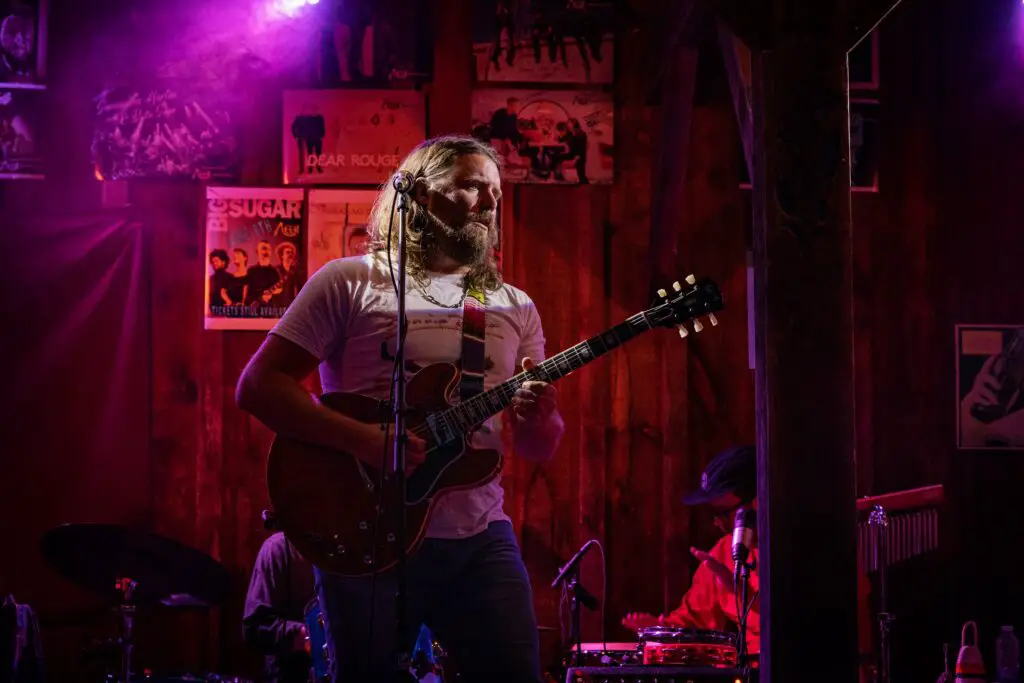 When BROS closed the evening with a cover of Santana's 'Evil Ways' it was an "AH HA" moment, that's who they sound like: Carlos Santana! The Currie BROS, along with their backing band, delivered an outstanding performance in musical diversity.