The Hidden Cost of MP3s. It's Worse Than You Might Think.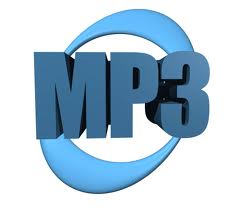 There's no doubt that MP3s are super-convenient and allow us to hoard more music than anyone ever thought possible.  But there's a downside to this technology.  NotYourJukebox articulates it well.
Music has been a consumable product ever since the very first mogul realized that he could record some music and sell it for a profit. MP3s have now taken things a step further and turned music into a disposable product. You can download a song you like (foregoing the entire album if you so desire), listen to it a few times and delete or forget about it as soon as the next hit song comes around.
This mentality has caused much of the industry to become even more formulaic than ever in order to turn a profit. There is also less of a risk for labels now as productions costs allow them to throw whatever they can to see what sticks, effectively removing any filters of quality. No longer exists the mentality that you buy an album and treat it with more permanence.
Picking out music carefully, intentionally, and spending money only on that which connects most to you. Most of the filtering on the consumer end is gone as well, now it is more a matter of 'this sounds good right this second, buy it, bored with it, next'.
This leads to people being less likely to become genuine fans of artists as they are building a short-term relationship with a song instead of a long-term relationship with an artist's body of work.
Yep.  Like I've been saying in my presentations about the modern music industry, we spend all kinds of time searching for music and no time savouring it.  And there are more downsides, too.  Read on.