The History of the Term "Rock and Roll," Part 4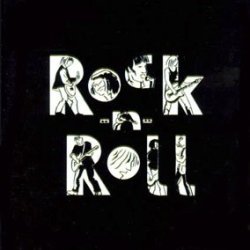 [Wait! Start here for the full story. -AC]
Here is the last the piece of the puzzle in the history of the phrase "rock and roll."
When Alan Freed, the very popular Cleveland DJ and supporter of R'n B, was sued in the early 1950s for stealing the name "Moondog" from a New York street musician, he had to find a new catch phrase.
Freed was depressed. His act–his very career–was under seige. This required some heavy drinking with some buddies.
At the end of the night, the consensus was that "rock and roll" would work. It pushed all the right buttons. Freed's audience (both R'n B musicians and listeners) knew that it was code for "sex" while parents and non-fans had no clue. It was appropriate subversive, dirty and, for a time, secret.
Freed's program was renamed "Rock and Roll Party." It stuck–and when Freed moved to New York, his show became so popular that the term "rock and roll" became associated with all the music he played on his radio program. Freed played "rock and roll" records. And over the next 12 years–as this new music grew in popularity and as Top 40 radio took off–all of this music became known as "rock and roll."
In the fall of 1954, Freed tried to copyright the phrase for his exclusive use with the help of a record industry dude (and connected mob guy) named Morris Levy. After all, hadn't he invented this new use for a hitherto obscure slang term? Shouldn't he have exclusive and protected use of it?
Besides, the record industry was already acknowledging this fact. Music industry insiders quietly paid Freed for the privilege of calling their new releases "rock and roll records." And for Freed playing them on his radio show, of course.
But the plan didn't work. He never did trademark the phrase. Freed was eventually busted for payola and died near broke in 1965. The use of his trademark phrase, however, is immortal.
Listen for the reference to Freed in the Ramones' "Rock and Roll Radio."