The Horrible, Awful, SICK, SICK, SICK Case of the Singer of Lostprophets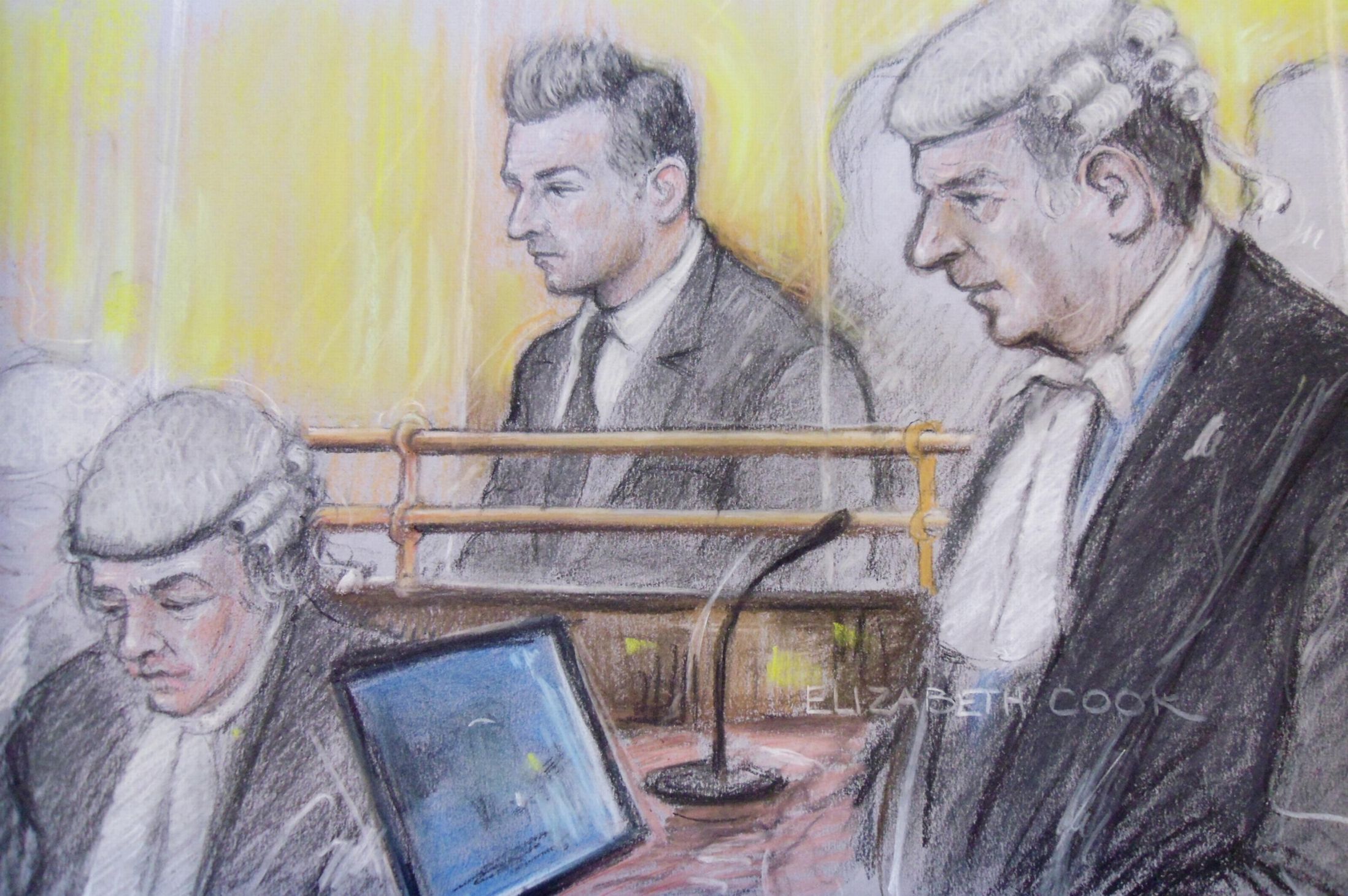 I don't know if you been following the case of Ian Watkins, the singer of the Welsh band, Lostprophets, but it's reached a conclusion.
Before you read any further, steel yourself. This is a true story of the worst kind of sexual exploitation you can imagine.
Back on December 19, 2012, Watkins was arrested and hit with multiple charges of sexual offences towards kids. He initially claimed innocence.
Watkin, 36, has pleaded guilty to thirteen different sexual offenses including–wait for it–two attempts at raping a baby. Two!
His change of plea happened today when he appeared at Cardiff Crown Court just as his trial was supposed to begin, something what was expected to take about a month. The plea change saved everyone from the judge, legal teams and jury having to view some pretty horrific evidence. Counsellors were already standing by.
In his appearance today, Watkins admitted to being a pedophile, although his lawyers says Watkins can't remember the attempted baby rapes because he'd been taking drugs on that day.
However, they have video evidence of a one year-old being abused. The assaults took place in a hotel room in London just after the band had appeared on BBC Radio. The 17-minute video was apparently shot by Watkins and his co-defendants and had to be decrypted from a cloud account by a British security service (one report says that the password was "i****kids.:) That video will now go unseen.
The prosecution also said that they have emails between Watkins and the female promising that they would not go "easy" on the child next time.
The rest of the charges stem from sexual assaults on children under 13 and counts of taking indecent pictures of children going back as far as 2007. Oh, and the there's the bestiality photographs.
If all that wasn't horrible enough, there are two female co-defendants in the case. Both of them admitted to several charges against their own kids. Yes, rape, sexual assault and indecent photographs. The babies Watkins admitted to attempting to rape belonged to the co-defendants.
And did I mention the plan to "whore out" one of the kids as well as feeding him/her crack? Detectives say they found evidence that one of the children had been "exposed" to crystal meth at one point. Or the acts of incest that were involved between the mothers and their babies?
How depraved, sick and evil can humans get? Even sicker than what I described.
Wales Online has the original reports. The Guardian also has this story while the BBC has this coverage.
And we may not be done with him yet. Police are now investigating whether there were other victims. For example, there's the story of a 16 year-old American girl who was lured to travel to the UK to meet Watkins while dressed in a school uniform. Abuse and humilation followed.
Sentencing of all three defendants will take place next month. Wakins' appearance is scheduled for December 18, 364 days from his arrest. Jail time should be fun, huh, Ian?
Note: Lostprophets broke up in October after it became apparent that Watkins had ruined everything by being charged with such hideous crimes. While they were together, they sold 3.5 million records. When Watkins was arrested, they posted that they were in a "state of shock" and were "learning about the details of the arrest along with [everyone else.]"
Guitarist Lee Gaze tweeted this:
That was over quick. Thank ****. Thanks for the kind words. At least there is closure.
For them, maybe. For the victims, not so much.
Another update: Watkins' ex-girlfriend–jeezus, she must have some stories to tell–warned the cops FOUR YEARS AGO that something was seriously wrong with him.