The iLP Digital Conversion Turntable
Ripping a CD to MP3 is one thing. Ripping vinyl is another. It can be complicated and very, very time-consuming. Unless, of course, you invest in one of these.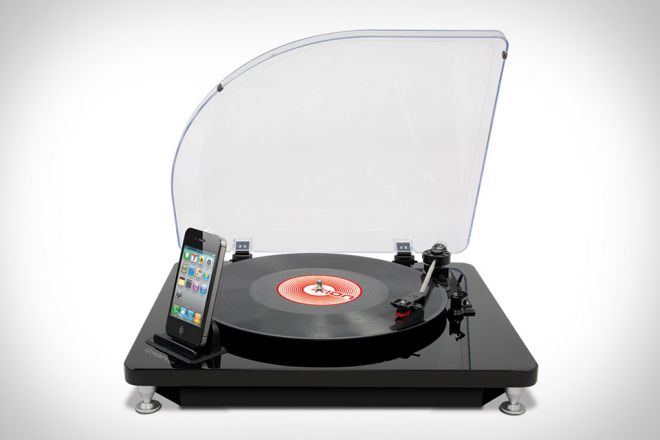 It's called the iLP. Put a record on the platter, dock your iPod/iPhone/iPad and it convert your warm-sounding analog records into convenient portable digital files. And for $100, this looks like a fantastic Christmas gift.