The Indie 88 Rickroll Continues. But What Comes Next?
Indie 88, the new radio station coming to Toronto, is in the midst of transmitter testing, a period in which the newly installed gear from the still-under-construction studios gets adjusted and tweaked.
Rules state that as long as there's no advertising, just about anything can be broadcast during this period. Testing can take anywhere from a week a month or more. It all depends on when the gear and the signal are deemed fit for 24/7 broadcasting. Once Transport Canada signs off, then the station is good-to-go.
If you tune in now, you'll hear this over and over and over and over again:
But don't be alarmed. This is only a test. Something else will happen when this countdown clock reaches zero.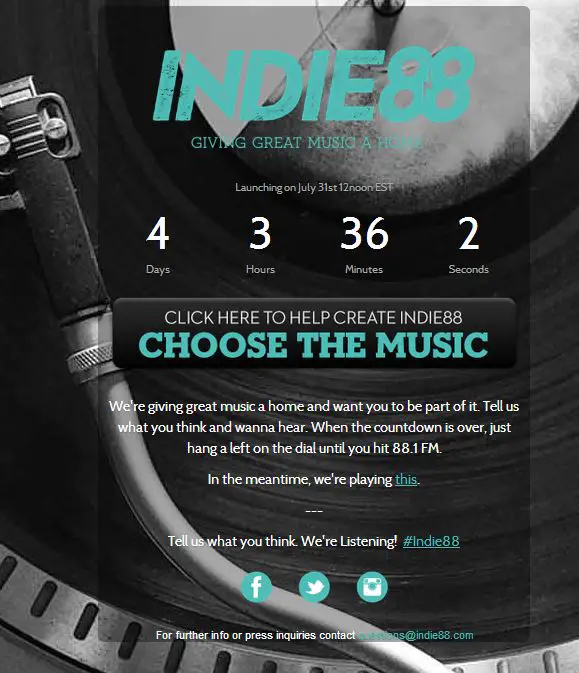 Do I know what's going to happen? Absolutely. I'm on staff as the station's "guidance counsellor." I'll have plenty to say about things next Thursday.
Meanwhile, check out the front page of today's Toronto Star entertainment section and this piece in The Huffington Post.