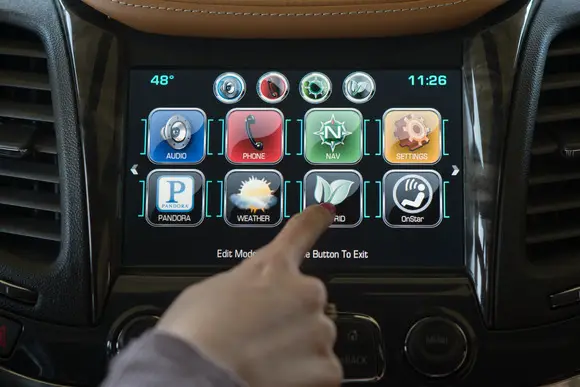 Regular readers know that I'm really hung up on the evolution and deployment of the high-tech infotainment systems and interfaces were seeing in new vehicles.  I believe that this is part of a bigger revolution in the relationship between consumers, tech and media that will have massive effects on music and radio.
And this transition involves more than just plugging your iPhone into your car.  Just as important is the coming ability of cars to automatically talk to each other.  This is from Technology Review.
The phrase "vehicle-to-vehicle communications" might currently mean little more than a few choice words hurled through an open car window. In a few years, however, it could be synonymous with technology that makes driving safer, less polluting, and certainly less antagonistic.
This week, officials from the U.S. Department of Transportation in Washington, DC, will see the technology in action, in a demonstration organized by experts from the University of Michigan'sTransportation Research Institute and various communications equipment and car manufacturers. The demos will showcase a way for vehicles to exchange information—including their position, direction, and speed—with other similarly equipped vehicles as well as with roadside equipment such as traffic lights and tollbooths. The result is a peer-to-peer communication network capable of alerting drivers and onboard computers about what's happening on the road—and what may be about to happen next.
Read on to hear about the world's largest real-world vehicle-to-vehicle experiment.