The Internet Underground Music Archive Returns!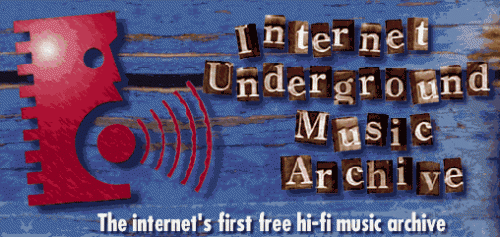 Click the image to be taken to the IUMA at Archive.orgIf you were an early, early, early adopter of the consumer Internet, you may have used the Internet Undground Music Archive, a repository of nearly 700,000 songs available for the taking. From GigaOm:
IUMA's story began in the early nineties with a guy called Jeff Patterson, who was playing with a punk band called The Ugly Mugs in Santa Cruz, California. The band was touring local clubs but wanted to reach a wider audience. One day, Patterson and his friend Rob Lord — who later went on to work for the MP3 software maker Nullsoft — stumbled across the MP2 audio format.
That predecessor of today's MP3 files offered the ability to compress music files to about a tenth of their original size without sounding too bad, and Patterson and Lord started to upload MP2-compressed Ugly Muggs songs to a public FTP server.
Soon, they started to upload songs of roommates and other local bands as well. Then they decided to make the music more accessible, first through a gopher page and then a website. The Internet Undergroud Music Archive was born.
Naturally, IUMA eventually ran into all kinds of legal and financial issues and it was yanked offline. But now it's back in a 21st century form.