The Junos Did Their Job When It Comes to Boosting Record Sales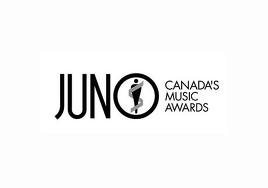 Let's face it: the primary reason awards shows exist is to goose the sales of existing product, whether it be music or movies. No one would participate otherwise.
As far as the 2012 Junos go, it's mission accomplished–at least for a select number of artists who appeared as part of the telecast.
Album sales in the week following the Junos:
• City and Colour – up 57%
• Feist – up 100%
• Lights – up 60%
• Dan Mangan – up 52%
Digital Track Sales:
• Blue Rodeo – "Lost Together" – up 79%
• City and Colour – "The Grand Optimist" – up 104%
• deadmau5 – "Raise Your Weapon" – up 65%
• Feist – "The Bad In Each Other" – up 97%
• Hedley – "One Life" – up 23%
• Nickelback – "This Means War" – up 45%
• Simple Plan – "Summer Paradise" – up 182%
Nice stuff, but if I was nominated in one of the categories that didn't make the broadcast, I'd be pissed. It makes you wonder what goes on behind the scenes when it comes to deciding which categories make the TV show and which ones are handed out the night before.
For example, Rock Album of the Year didn't make the TV show. How many people might have bought a Sheepdogs record if it had? Same things with the Hard/Metal category. I'm guessing that KEN mode would have sold a few more records if people got to see them. And don't get me started on the electronic and dance categories.
At least Dan Mangan got some exposure. That counts for something.