The Longest Intervals Between Album Releases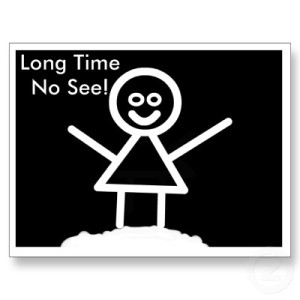 Word is that Kevin Shields will finally, finally release a followup to MBV's groundbreaking Loveless album by the end of the year.
Assuming that it'll be out before Christmas, the last possible day it could appear in the stores until normal circumstances is December 18. That would put the gap between albums at 21 years, 1 month and 14 days.
That's a long time to go between records. But's not the longest time an artists has gone between releases. I know Brent Chittenden this has been covered this issue in the past with MBV at the #1 position, but we need to tweak this list.
Has any artist gone longer than 21 years between records? Yes. Here are but a few examples.
1. The Spoons: Approximately 23 years
The last album from Spoons v1.0 was Vertigo Tango in 1988. The next studio album was Static in Transmission on March 29, 2011.
2. The Cars: 23 years, 8 months 15, days
That's the gap between Door to Door (1978) and Move Like This (2007)
3. Blancmange: Approximately 26 years
Believe You Me was issused in late 1985. Nothing further was forthcoming until they released Blanc Burn on March 7, 2011.
4. Big Star: Approximately 27 years
This gap is actually much longer. Big Star recorded Third/Sister Lovers in 1974 but didn't see its release until four years later. The next (and final) Big Star album, In Space, came out on September 27, 2005.
5. The Eagles: 28 years, 9 days
That was a long run between, er, The Long Run in 1979 and Long Road Out of Eden in 2007. Did I mention it was a long time between long albums?
6. Magazine: Approximately 30 years, 1 month
Magazine stopped releasing albums after Magic, Murder and the Weather in the fall of 1981. Nothing else showed up until No Thyself on October 24, 2011.
7. The Stooges: 34 years, 27 days
A lot happened between the release of Raw Power on February 7, 1973 and The Weirdness on March 6, 2007. But better late than never, right?
8. Vashti Bunyan: Approximately 35 1/2 years
Who? When Vashti Bunyan released her debut album in early 1970 (March?), she was heralded as a great new sound in English folk. Then she disappeared. Her next album, Lookaftering, didn't appear until October 17, 2005.
Can anyone beat that? What else should be on this list? (Gaps of 22+ years only, please.)