The Looming War Over Lyric Sites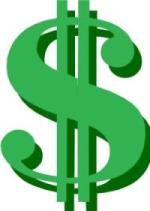 Since the debut of Napster, the big war has been over music piracy and unauthorized file-sharing. But there's been a second skirmish being fought in the background over lyrics.
The battleground features all those sites that offer lyrics. Millions launch online searches for lyrics every day–and in many cases, the sites that provide them are violating copyright by publishing them. They are breaking the law.
Well, so what? Who's getting hurt?
Lyricists, for one. Many of these lyric sites carry advertising and thus make money by using the creative works of other people. Lyricists get nothing from lyric sites.
Music publishers are also getting screwed. There's potentially big money to be earned licensing lyrics out to apps and software programs like Shazam. They get nothing from lyric sites.
Other than the odd takedown notice and legal threat, there's very little enforcement in this arena. There are few (if any) legal alternatives. And at the moment, policing this kind of copyright infringement seems to be a pretty low priority.
At some point, though, there's going to be some kind of war. There's just too much money to be made and the music industry needs every single revenue stream it can get.
Read more at Digital Music News.