Have you ever wondered what that little pie-shaped symbol means on CDs issued by Canadian artists? That's called the MAPL symbol.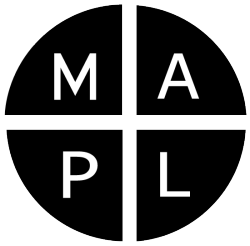 It's a bureaucratic way of measuring the "Canadian-ness" of musical material.  Here's how you decode it.  The M stands for "music"—and you'll see if the music was written by a Canadian citizen or landed immigrant.  
The A means "artist"–same rules as M.  The P is for "production."  In this case, we're talking about a musical selection that consists of a live performance recorded in Canada and broadcast live in Canada.  
And L, obviously, is for "lyrics"–same rules as M and A.  For a song to be considered Canadian in the eyes of the government, it has to meet at least two of those criteria.
But here's the weird thing:  if, say, Our Lady Peace, records a cover of a Green Day song in New York, that's not enough for the song to be classified as a Canadian recording because only the artist (the A) applies.