The Media Landscape in Canada Just Had a Major, MAJOR Earthquake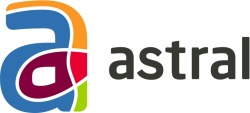 BCE has struck a deal to buy Astral Media for $3.38 billion. This is f**kin' huge.
Bell–owners of CTV, the CHUM radio group, satellite TV, the phone company, the Internet provider and a ton of other properties–seeks to own whatever they can of Montreal-based Astral.
In addition to being the largest operator of commercial radio stations across the country (83 stations in 50 markets in eight provinces), Astral also owns a ton of speciality TV (including HBO Canada in the east), a vast network of outdoor advertising and has the contract with the city of Toronto to provide "street furniture" (everything from litter containers to bush shelters).
I'd heard that the Greenberg family, the people in charge of Astral, had been looking to sell for some time if they could get a per-share price that they could live with. The rumours were that they were looking for something slightly north of $50 a share. This transaction works out to an even $50 for the non-voting shares and $54.83 for the voting class. I guess they got what they wanted.
This will be a monumental tasks for the CRTC and the Competition Bureau to sort out.
Should BCE be allowed to get bigger? Given what we've seen with media consolodation in the US, how big is too big?
Under current ownership rules, BCE will have to divest itself of a lot of radio stations. The law says that any company cannot have any more than two FMs and two AMs in the large markets and no more than three stations in smaller ones.
This creates as myriad of issues, not least of which is in Toronto. BCE will have to sell two stations (pick from CHUM-FM, The Flow, Virgin Radio and Boom). Who will be the buyer(s)? Given that a radio license in Toronto is worth $100 million, any tire-kicker will have to have deep, deep pockets. Rogers and Corus already have as many FM stations as they're allowed.
My guess? Telus.
There are other issues, too.
Astral has been a big, big contributor to the film and television industry in Canada. They've had a long relationship with the Toronto International Film Festival. What's the future of that?
Will BCE want to get into the outdoor business? Or will they parcel that off to companies like Clear Channel Outdoor and Pattison?
What about speciality television? I can see Corus looking for whatever BCE doesn't want to keep. Then again, BCE is all about convergence, so I expect them to try and integrate all of Astral's TV properties.
And what about the cultural dollars that will come out of this? When a transaction like this happens, the buyer is required to set aside a percentage of the purchase price for investment in Canadian cultural initiatives. At $3.38 billion, a lot of culture is going to get funded. But how? Who?
Personally, I have a deal with Astral to proved The Secret History of Rock to Orbyt, their syndication arm. I wonder how that will play out?
This is a major, major media earthquake. Expect to hear a lot about it over the next nine months.