The Meticulous Steve Jobs: An iPod Tale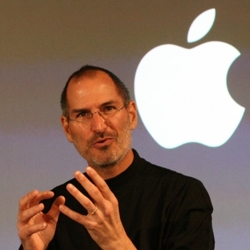 [This article appeared on August 27 in the Ottawa Citizen. Expect more Steve Job stories leading up to the 10th anniversary of the introduction of the iPod next month.]
The story as recounted to me goes something like this. I have a screenwriter friend in Los Angeles who, back in 2001, was still trying to establish himself in the industry. One day, he got a call from his agent.
"I need you and your writing partner to go up to San Francisco to take a meeting about creating a script for a corporate video. I know you don't like doing these things, but it's a good gig and I think it'll be a good career move. I can't tell you what it is, but please trust me on this one. There are tickets waiting for you at the airport."
With grave reservations, my friend and his partner hopped a plane to San Francisco. A car and driver were waiting and took them to 1 Infinite Loop, the headquarters of Apple Computer in Cupertino. Upon arrival, they were ushered into the lobby and told to wait. Neither of them had a clue what was going on.
Without warning, a thin figure in a black turtleneck and jeans walked past them. "Come with me," he snapped without looking back. It was Steve Jobs.
Read more: http://www.ottawacitizen.com/technology/meticulous+Steve+Jobs/5316654/story.html#ixzz1YXlr2jGn