The Monowhales managed to play a socially-distanced gig. Here are some pictures.
[Ross McDonald has been taking photographs of gigs staged at a coffee place called Neat in Burnstown near Ottawa. Here's his latest report. -AC]
On Friday, November 20, Toronto's MONOWHALES (they aren't shouting; they just like capitalization) played their first live show since March at Neat Coffee Shop in Burnstown Ontario, just west of Ottawa. Before the show started, we had a chance to sit down and chat with singer Sally Shaar, drummer Jordan Circosta, and guitarist Zach Zanardo.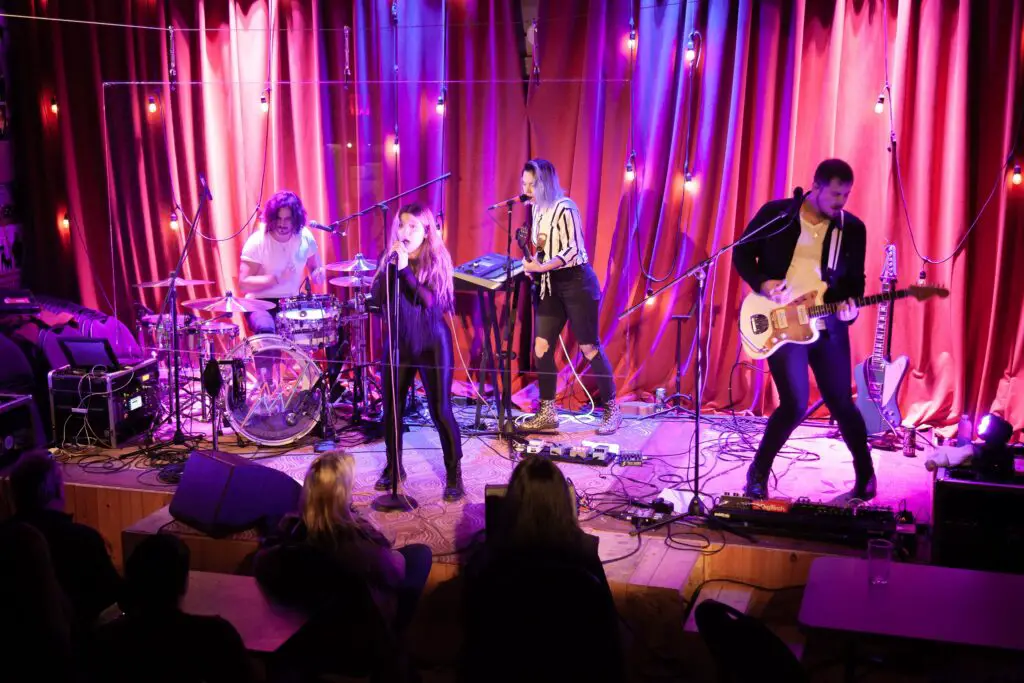 Firstly, how did MONOWHALES get the name for their band? According to Zach, there is no hidden meaning. When they were throwing around ideas it just came up and they all liked it. They were never a cover band, from the start they wrote and performed their own work. That isn't to say that MONOWHALES don't cover other artists, at the show they performed a gritty version of Nine Inch Nails "The Hand That Feeds," which became a huge crowd-pleaser.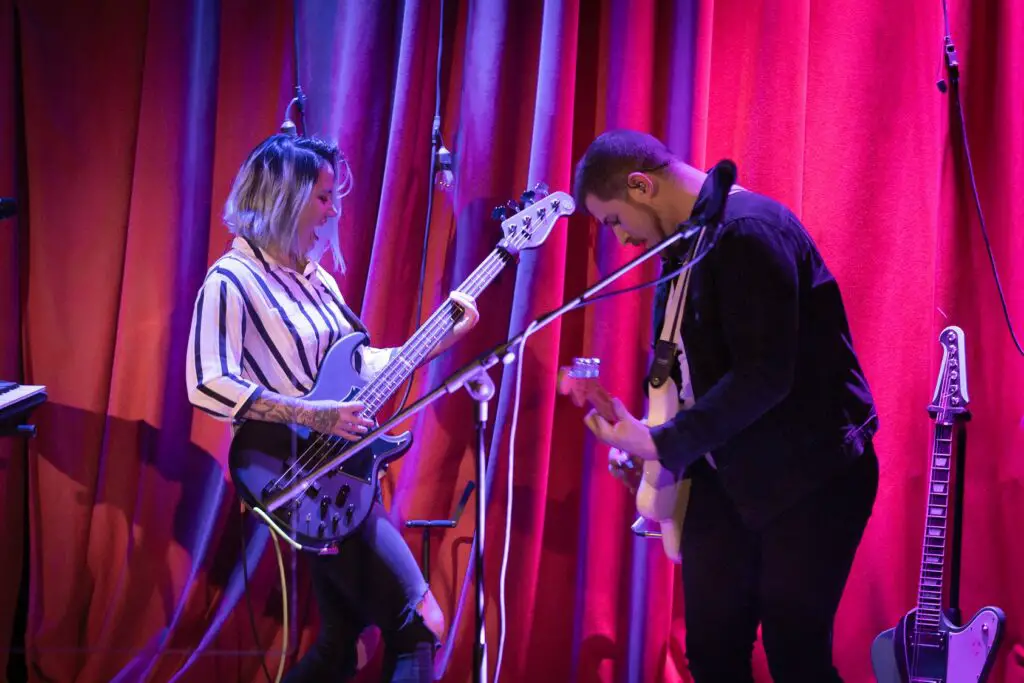 Of course, the COVID-19 pandemic has been difficult on the music industry, especially on new groups as they can't tour to showcase their music. Not surprisingly, the show at Neat was MONOWHALES first show late last winter. Jordan brought up a couple of good ideas that could help artists such as a change to the blank media levy to include internet and/or internet devices.
Sally is not only passionate on the stage, she is trying to champion LGBT+, BLM, and women's rights. Just before they hit the stage, the group wanted to shout out to their fans and mention that they will be live-streaming two concerts from the famed El Mocambo on 26 and 27 November.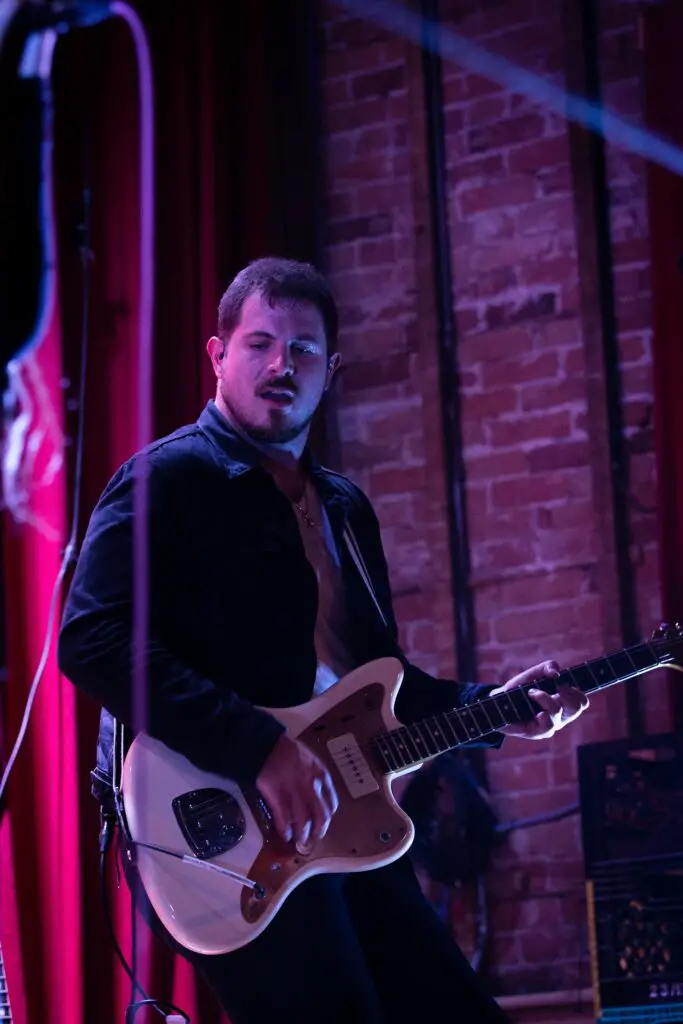 When the MONOWHALES hit the stage at Neat, they turned up the energy to max right from the start. It was evident that they love drawing energy from a live audience. Even with the large plexiglass screen, and spaced-out tables, it didn't stop Sally and Zach from bouncing around the stage. For the live show, their friend Gina Kennedy joined the trio on-stage playing bass and keyboards, filling in the sound beautifully.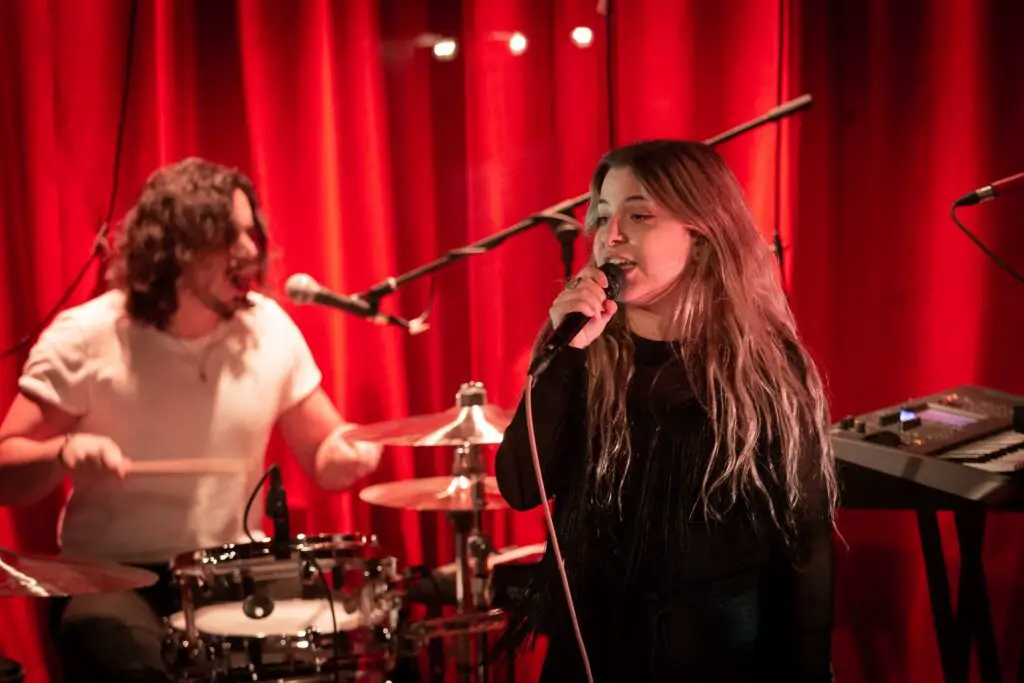 For a relatively new group, MONOWHALES have already built up an envious repertoire and they are still building. They played their first performance of their brand new single "BL/FF" just released that day. It was an outstanding show with the MONOWHALES belting out their hits "Take It Back," "RWLYD," and they closed out with "All Or Nothing."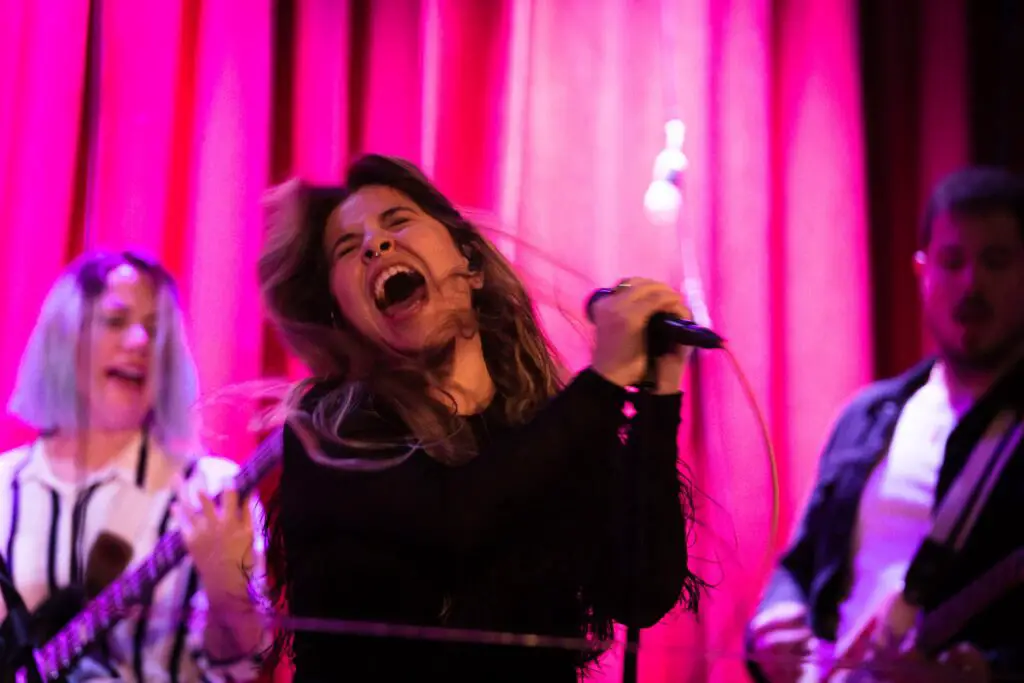 Except that wasn't quite the end. For those who stayed around finishing off their pizzas and drinks the band came back and sat down on the stage to perform a fully acoustic version of "RWLYD," with an acoustic guitar and no microphones (again, Sally's power shone through). The audience did help a bit.
Once again, Neat Coffee Shop, with its century-old one-room schoolhouse delivered a Canadian alt-rock show to some lucky music-starved fans.