The Mormons Use a Killer to Boost PR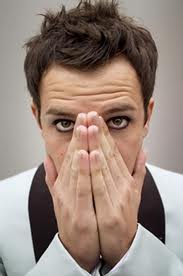 The fact that this is happening isn't a surprise. What's shocking is that it's taken this long for it to happen.
From The Independent:
Facing a sceptical public that still has questions about whether their faith is a religion or a cult, the Mormon Church is turning to one of its least stereotypical adherents to win them over: Brandon Flowers, the lead singer of the rock band The Killers.
A four-minute video clip distributed online via YouTube is a reminder of the public relations struggle The Church of of Jesus Christ of Latter-Day Saints feels it faces overcoming negative perceptions among many Americans. Among them is the misconception that it tolerates plural marriages, a practice it disavowed a century ago.
"There are lots of connotations that come along with popular music or rock music, and it's usually very sex-driven or money-driven, and I realised early on that that wasn't the road for me," Flowers says in the clip which shows him and his band recording.
Read the rest of the story here. Watch the video after the jump.