The Most Musical Olympics Ever: How It All Works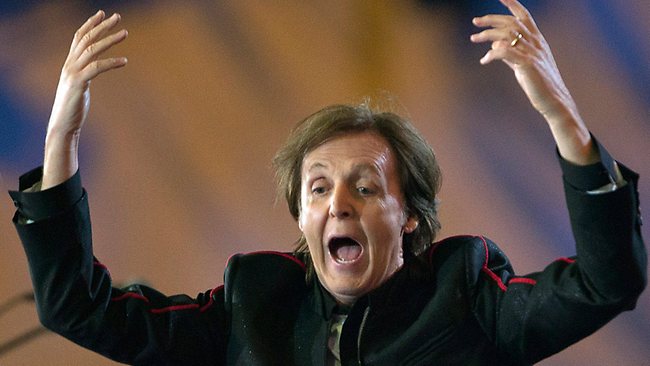 You can't escape music at the London games.  Billboard reports on how it's been working.
For games venues, organizers have a list of 2,012 songs – as in London 2012 – arranged into playlists to suit the mood. The music is predominantly British, but includes global stars like U2, Jay-Z and Britney Spears. 

"Heritage" sports like tennis, rowing and equestrian get a suitably "classic" soundtrack – classic, in this case, encompassing Adele, The Rolling Stones and orchestral Led Zeppelin. 

Surprise live acts, including Pixie Lott and the Pet Shop Boys, have been popping up to play at Wimbledon and other venues.

Three songs have been impossible to escape at these games. "Heroes" by David Bowie has been adopted as the British team's anthem. "Gold" by Spandau Ballet is the BBC's song of choice for medal-winners. And Vangelis' theme from "Chariots of Fire" is played loudly and often in all sorts of venues. 

But the act that gets the most negative reaction is – sacrilege! – The Beatles. Some volunteers have been heard grousing about how much of the Fab Four's music is being played in the park.