The Music Industry is Really Starting to Hate YouTube
Things are not well in the relationship between record labels and YouTube. Stories abound (like this one) that labels are thinking of pulling all their music videos from the service. The issue? YouTube is moving too slow when it comes to boosting revenue and finding new ways to better monetize things.
All three major labels–Universal, Sony and Warner–are part of this revolt. If it happens, many indies are sure to follow. Digital Music News points out that the entire conflict can be illustrated two easy-to-read pie charts.
First, YouTube's share of all on-demand music streams.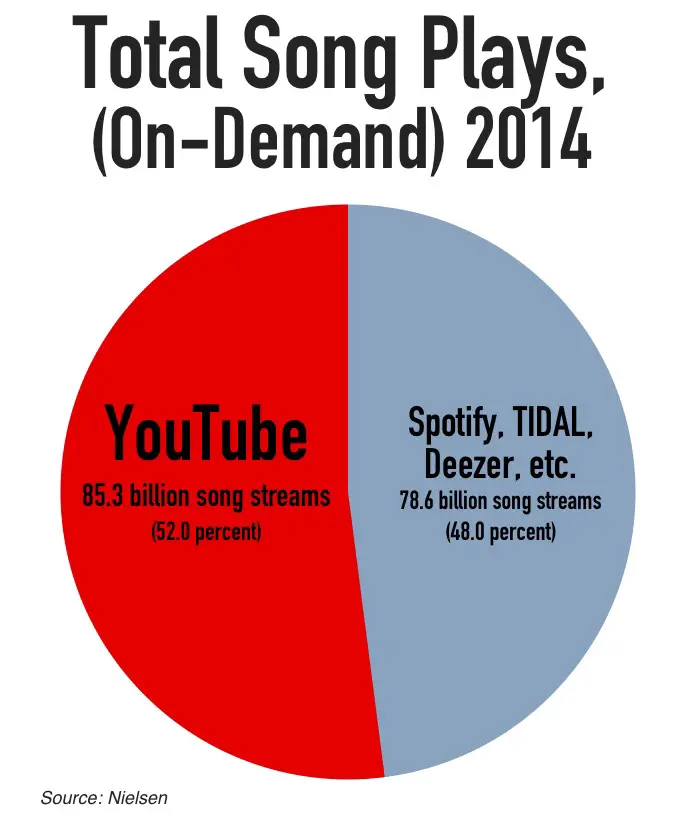 And here's where all the money is coming from.
You see the problem, right? This could get interesting.