The new Wu-Tang Clan book comes in a 400-lb box
No one can do over-the-top merch like Wu-Tang Clain. The Clan's latest release is a book called Legacy which comes encased in a 400-lb steel chamber. No, that's not a typo.
It's categorized as a coffee table book–you'd better have a very strong table–that's limited to just 36 copies. That number is very specific because it commemorates the 30th anniversary of the band's 1993 album, Enter the Wu-Tang (36 Chambers).
The book runs 300 pages, is leather-bound, and features all sorts of photos from the band's existence. But it's the steel chamber that's getting all the attention. Take a look.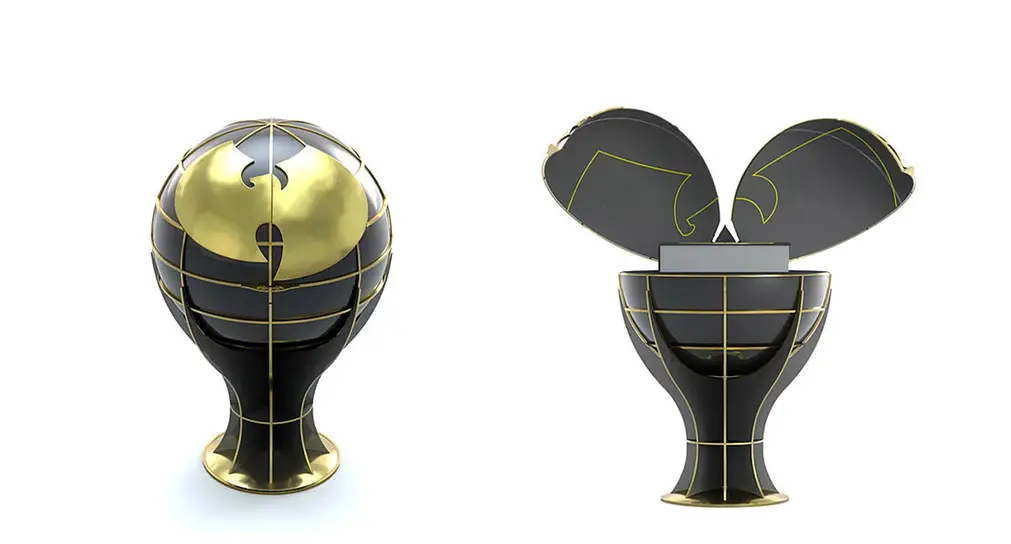 The design was inspired by bronze ritual bowls from the Chinese Zhou Dynasty. Created by artist Gethin Jones, each of the steel and bronze packages is on sale for US$360,000. Fill yer boots.