The Next Band to be Animated for The Simpsons? Sigur Ros. Seriously.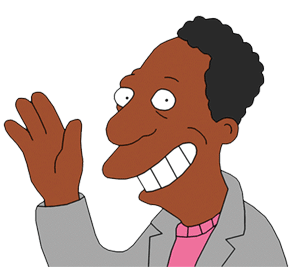 One of Iceland's finest exports will turn yellow for the May 19 finale of The Simpsons.
Carl, a native of Iceland (An African-America Icelander? Who knew?), skips Springfield with the lottery money that he was supposed to share with Homer, Lenny and Moe. It's while in Reykjavik that Carl ends up running into Sigur Ros.
Word is that the band will compose some music for the episode, including Danny Elfman's opening theme and/or closing credits.
Here's the full story, although you'll need to translate it from Icelandic.