The next time your kids insist on listening to the same song over and over again in the car, think of this
If you travel with kids in the car, you're all too familiar with the horror of having to listen to the same songs over and over and over again. The next time you find grinding your teeth over this sonic assault, think of poor Starman.
Remember when Elon Musk as SpaceX launched Musk's original Tesla Roadster into space? It was an actual car with a Stig-like spaceman mannequin at the wheel with David Bowie's "Starman" playing in the car on a loop.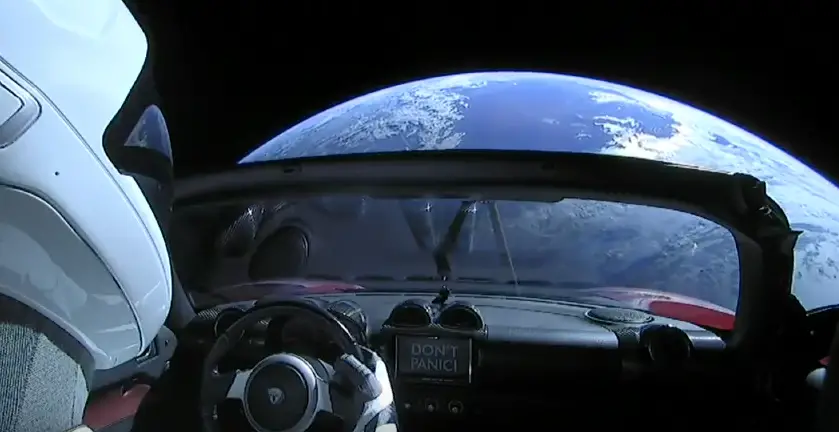 Total stunt. I get it. Still, kinda cool, right?
Starman and his car are now past the orbit of Mars, some 155 million aways. In about two years, its orbit will bring it with 5 million miles of Mars itself. Its next meaningful close encounter with Earth will be in 2091.
Barring any collision or alien encounter, there's no reason Starman won't continue in his solar orbit for millions of years.
Now imagine being in a car with the same song playing over and over again. The batteries must have run down long ago–unless this Tesla has solar panels to keep the music running.
Listen to the soundtrack from Frozen doesn't seem so bad now, does it?
Starman's current location. Next stop, the restaurant at the end of the universe. pic.twitter.com/Ty5m8IjJpE

— SpaceX (@SpaceX) November 3, 2018
(Via Engadget)