The NFL Now Grows Their Own Football Anthems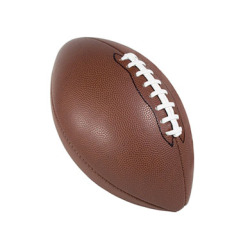 As much as I love football, I won't be watching the Pro Bowl this weekend. No one on the field cares. All the players want is to enjoy their week in Hawaii and to not get hurt going into the off season.
The Super Bowl–that's another story. I'm intrigued by what sort of performance Madonna has planned. Not because I'm a fan but because this is an unbelievable opportunity for her to create some controversy ahead of the release of a new album. But I digress.
The NFL is probably the most successful sports league the planet has ever known. And it got that way by being very, very smart. Check out this gem I found in the Hollywood Reporter about the NFL's deal to create proprietary themes for all 32 franchises.
Why? To save money. Every time a well-known song gets played over the PA at a game–"Rock'n'Roll, Part 2," "Who Let the Dogs Out," "Are You Ready for This," etc.–public performance fees have to be paid. Things get terribly complicated when those songs are heard in the background of highlight reels.
What if the NFL simply commissioned their own songs for which they owned the rights? Brilliant.