The North American concert industry seems to have bounced back from COVID. Check out these figures.
Pollstar, the company that keeps tabs on the health of the live music industry, just released its mid-year report for 2022. And from the looks of things, the concert industry has entered a post-COVID phase. Yes, we'll be living with COVID for a long time to come, but people seem to be willing to manage the risks involved.
Let's take a look at some of figures from this report.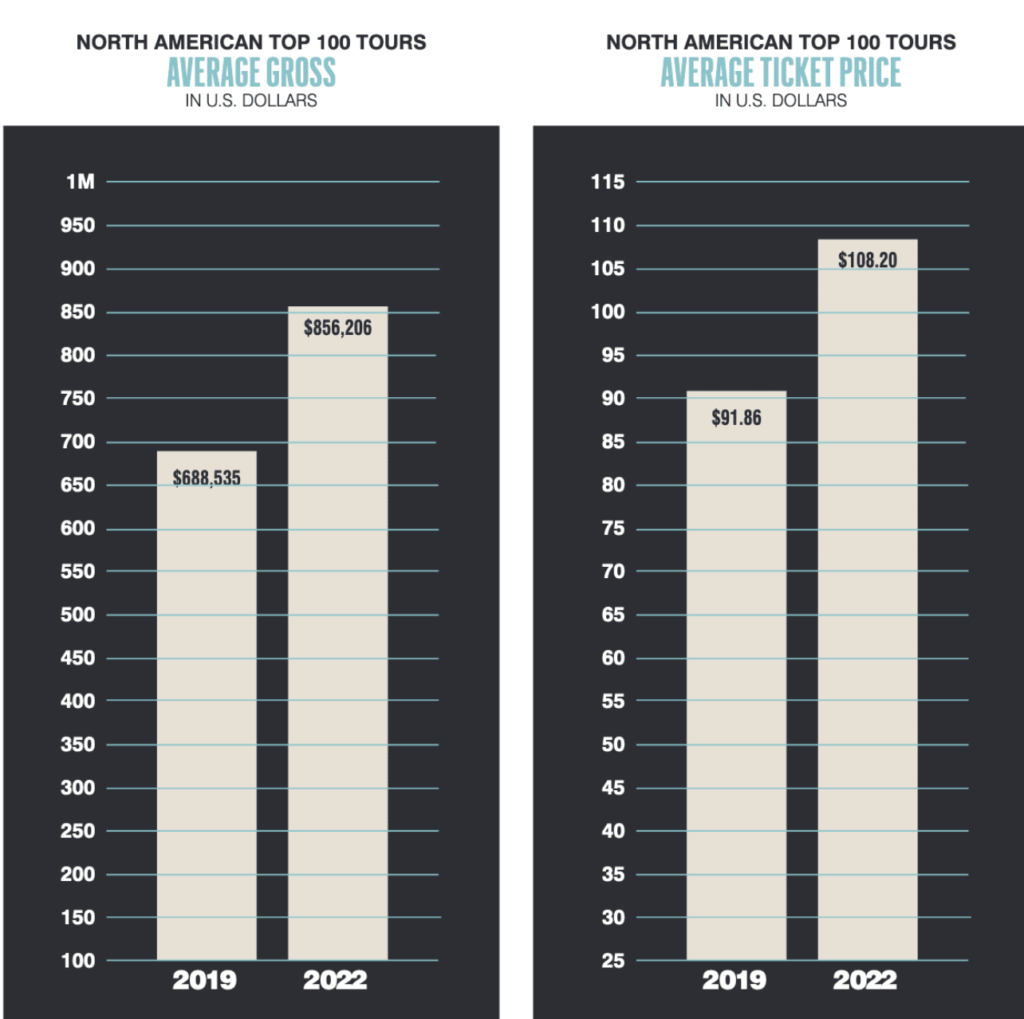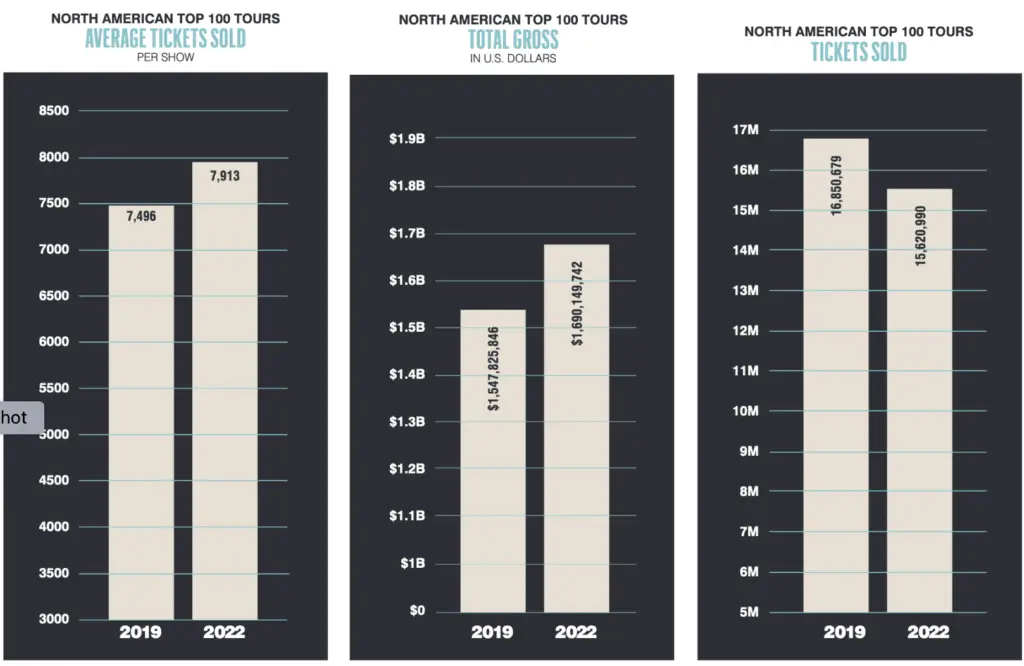 So which artists are making all the money? Bad Bunny brought in US$120.1 million over 39 North American shows. This also places him in first place worldwide.
In second spot in North America is Elton John with US$70 million. His farewell tour has brought in US$423 million since 2018; that tour will continue until July 2023. He's in third place world behind Bad Bunny and Genesis.