The One Big Music Database: Has the Time Come to Build It?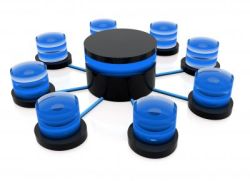 As humankind approaches Ray Kuzweil's idea of The Singularity, we're also creeping closer to what I call The Infinite Music Archive, a place where all music from all eras is stored and made accessible to anyone, anywhere.
I thought of this as I read an article on Evolver today that argued that combines every music blog, tweet, video, streaming service and online radio station into one massive database.
After all, they're promoting and promulgating the same set of music. It's just that there's (a) a huge amount of overlap; and (b) a lot of stuff that's still being missed.
Wouldn't it be cool to go to just one site to get all the information you ever needed about any song? And think of all the boring legal stuff that would be solved. All the world's music copyright information in one place? Getouttahere!
Uptopia. Read more on the subject here.