The Only Steve Jobs Story I Have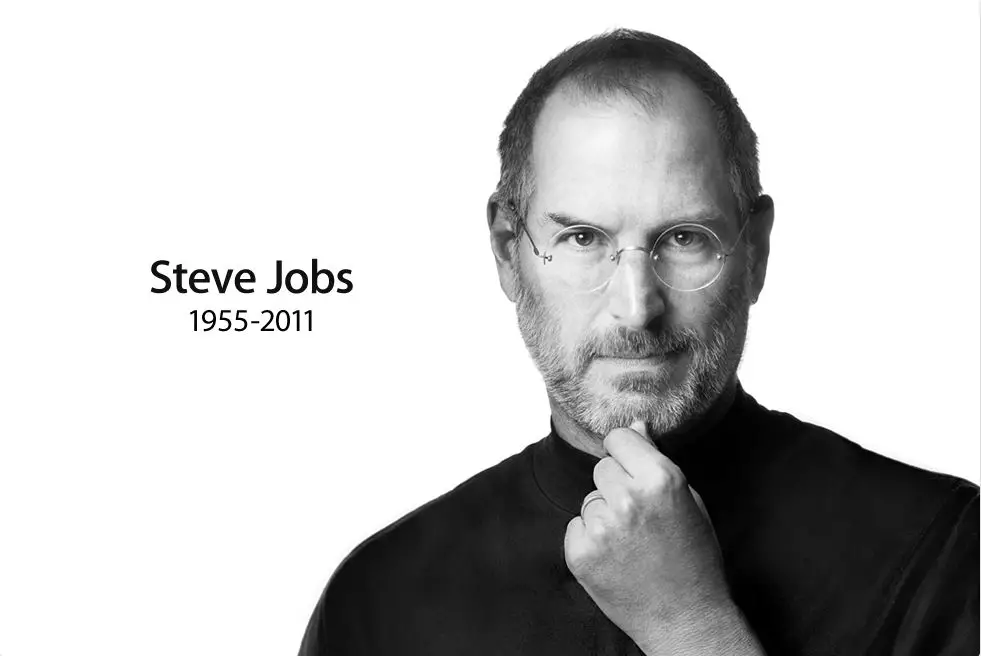 [I posted this a few weeks back after it appeared in the Ottawa Citizen, but with Steve's passing, it's worth repeating. – AC]
The story as recounted to me goes something like this. I have a screenwriter friend in Los Angeles who, back in 2001, was still trying to establish himself in the industry. One day, he got a call from his agent.
"I need you and your writing partner to go up to San Francisco to take a meeting about creating a script for a corporate video. I know you don't like doing these things, but it's a good gig and I think it'll be a good career move. I can't tell you what it is, but please trust me on this one. There are tickets waiting for you at the airport."
With grave reservations, my friend and his partner hopped a plane to San Francisco. A car and driver were waiting and took them to 1 Infinite Loop, the headquarters of Apple Computer in Cupertino. Upon arrival, they were ushered into the lobby and told to wait. Neither of them had a clue what was going on.
Without warning, a thin figure in a black turtleneck and jeans walked past them. "Come with me," he snapped without looking back. It was Steve Jobs.
The three of them entered a conference room with a long table. Steve stood at the head of the table and launched into full evangelical mode, just as if he were conducting one of his famous Apple keynotes.
"Apple is about to embark on something that's going to change music forever," he said. He went on about how the old model of the music industry was broken and that Apple was going to lead everyone out of the wilderness. With that, he reached into his pocket and pulled out something the size of a deck of cards. It was an iPod prototype.
Jobs rhapsodized about what the iPod could do and how it was going to change everything. I'm sure the word "magical" was used.
Then came the assignment. My friend and his partner were to script a short video featuring Ringo Starr designed to educate retailers on the capabilities and the potential of this new device. The video needed to highlight all the compelling reasons why retailers needed to stock iPods and how to sell them to people who were still using a Walkman. Remember that this was long before Apple had its own chain of stores and because the company was still in its return-of-Steve rebuilding period, getting computer retailers – Apple resellers – on board was critical.
My friend and his partner accepted the assignment.
Work on the script continued through early and mid-2001 with Steve being very much a part of the process. My friend told me of many phone calls made to his house around 11 p.m. "It's Steve. Got it front of you? I have notes." These calls from Apple's CEO continued for weeks.
Things went a little awry. Starr bowed out of the project, forcing a delay. Then word was that classical performer Yo-Yo Ma was going to step in, but since he was a Sony artist and they still disapproved of the whole concept of MP3 players on the grounds that there was something illegal about them – remember that kind of nonsense? – Ma was allegedly told by his label that he couldn't participate and the project was delayed again. Eventually, with a firm shipping date looming, time pressures killed the whole thing, but not before Apple started paying my friend and his partner in product. On one visit, I saw a pile – a PILE! – of Apple PowerBooks in the corner of the living room worth thousands and thousands of dollars.
The iPod was introduced on Oct. 23, 2001, without the planned corporate video and . well, we all know how that's turned out.
It's yet another example of Jobs' passion and the meticulous attention to detail he brought to everything Apple. If Steve had that kind of time and energy to devote to a short training video for retailers, it's truly frightening to imagine the intensity he brought to the actual products. No wonder he's considered to be the best CEO of a generation.
And lest anyone think that Steve gets too much credit for what Apple sells, consider that there are no fewer than 313 Apple patents that include his name, meaning that his input was a key part of the invention. That includes the iPod. No wonder people mention him in the same breath as Thomas Edison.
And don't worry about my friend and his partner because the aborted iPod gig had some happy fallout. They've done very, very well working for another one of Steve's companies. It's called Pixar.
Read more: http://www.ottawacitizen.com/technology/meticulous+Steve+Jobs/5316654/story.html#ixzz1ZxVYMQfn