The Oscars' Best Original Song Category Has (Almost) Always Been Crap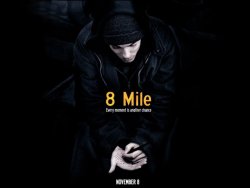 After expressing my overall disgust at the Academy Awards, I thought I'd take a look at what songs have been named Best Original Song over the years. Most of the winners are weak, wimpy songs ("You Light Up My Life," "Arthur's Theme" and a plethora of Disney songs).
The most interesting year (yet a year that was stacked with inconsequential pop songs) was 1984 when Stevie Wonder's "I Just Called to Say I Love You" beat out "Against All Odds" from Phil Collins, "Footloose" from Kenny Loggins, "Let's Hear It for the Boy" from Denise Williams (also from Footloose) and Ray Parker Jr. and "Ghostbusters."
On other words, this has almost never been a place for anything beyond sheer pop.
Only four songs of significance (in my opinion) have ever won this award. The first was "Streets of Philadelphia" by Bruce Springsteen in 1993. In 2001, Bob Dylan won for "Things Have Changed." Not one of his best, but at least it was Dylan. Emimen shocked everyone by winning with "Lose Yourself" in 2002. And I'll toss in "It's Hard Out Here for a Pimp" from Hustle & Flow in 2005.
(I did like "Jai Ho" from Slumdog Millionaire in 2008, but that's not really a rock song, is it?)