The Ozzy Burger! About time, right?
First, no bat meat nor any dove offal is used in the making of this delicious-looking Ozzy Burger from an LA chain called Grill 'Em All, the owners of which are committed to the world of metal. Obviously.
Grill 'Em All, founded back in 2009, often gives Bob's Burgers a run when it comes to puns. In this case, though, we have a straightforward name for a heavy-duty burger. Imagine this: A half-pound worth of ground beeff topped with house-made chimichurri, garlic aioli, blue cheese, onion drizzle, and field greens. Oh, and it comes on a black bun. Of course.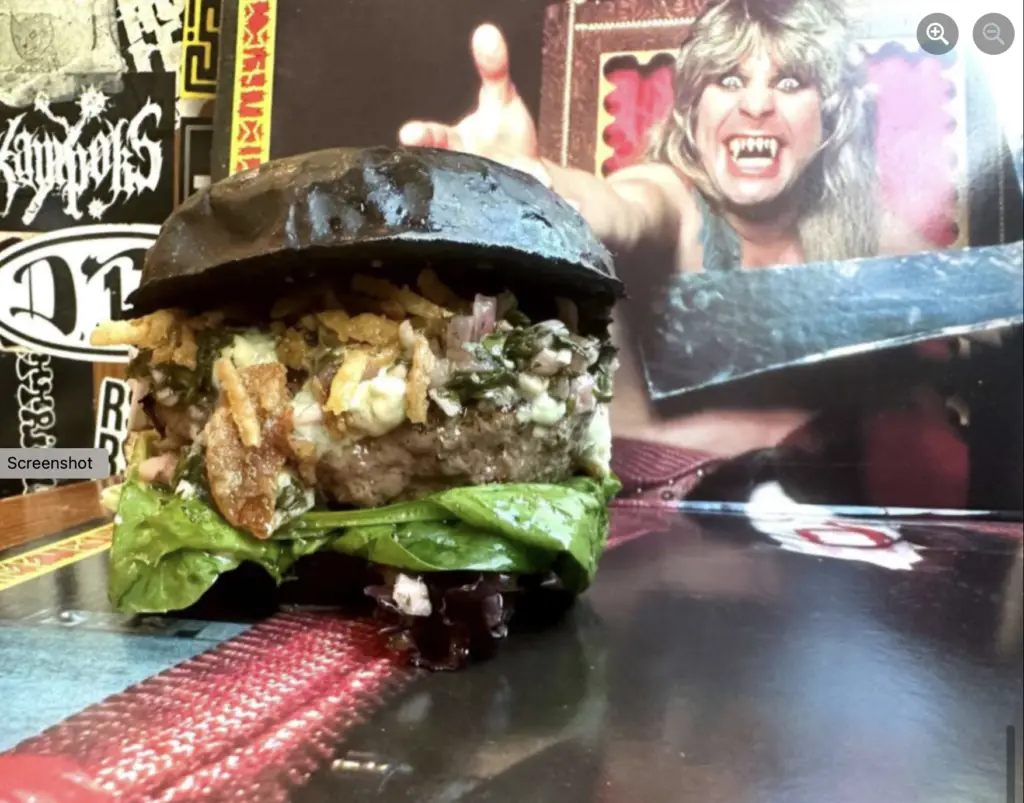 If that's not your thing, maybe you could try the Dee Snider burger peanut butter and jelly sandwich. Back in the day, Snider wore a lot of purple and pink makeup, so the restaurant wanted something that captured that aesthetic.
Read more here.