The Perfect Pride Day Souvenir. I Think.
Miss Raquel, the "fabulous Dance Scence Queen," will be the main attraction for the annual Dirty Disco party in Toronto today. The TD Dirty Disco stage is at Yonge and Wellington from 1pm onwards.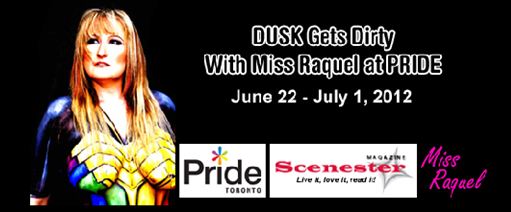 The, uh, best way to attend is with your freek DUSK nipple pin. They come with a special two-for-one piercing deal (no micro dermals or below-the-belts). See?