The Pixies Release Four Brand New Songs. Wait–WHAT?
After going almost a decade with one new release (the mostly forgettable "Bam Thwok" from 2004), we were surprised by the sudden appearance of the most excellent "Bagboy" earlier in the summer. And now we're getting another four brand new tracks.
Could an album be far behind?
Click on the image to see what I'm talking about.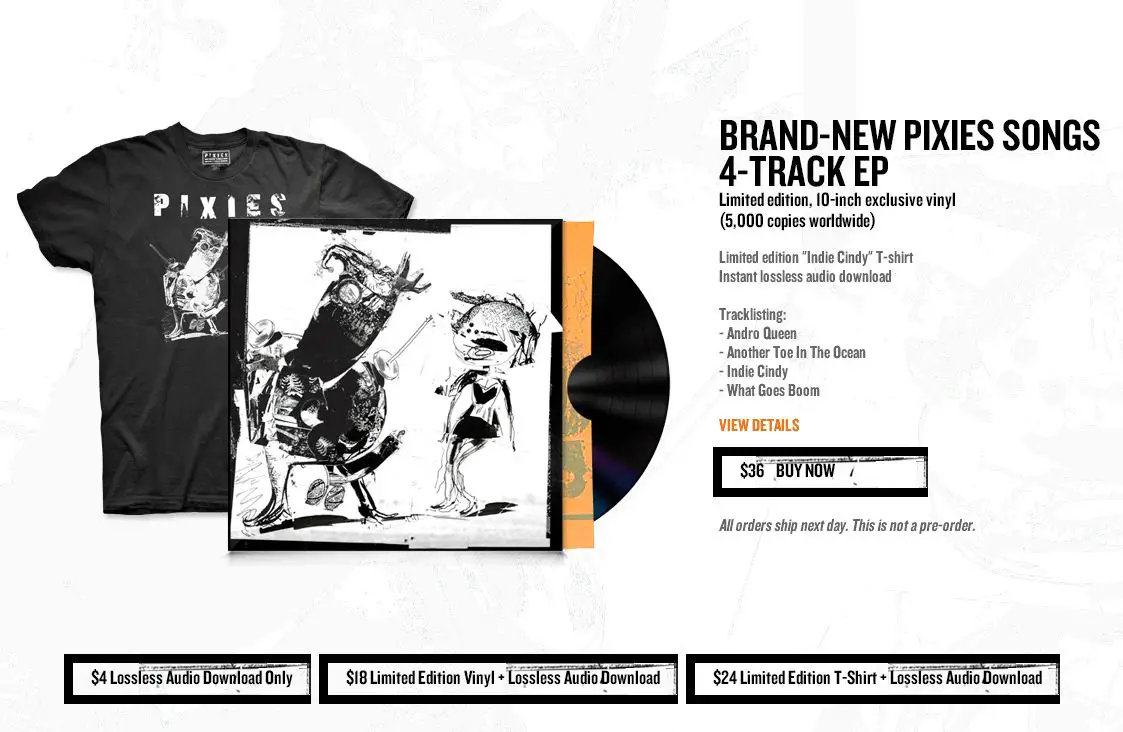 Click to learn more.