The Postage Stamps That Double as Phonograph Records
Bhutan, the tiny country up in the Himalayas famous for its Gross National Happiness measurement, can be a whimsical sort of place. Take a look at these postage stamps. They're actually playable phonograph records.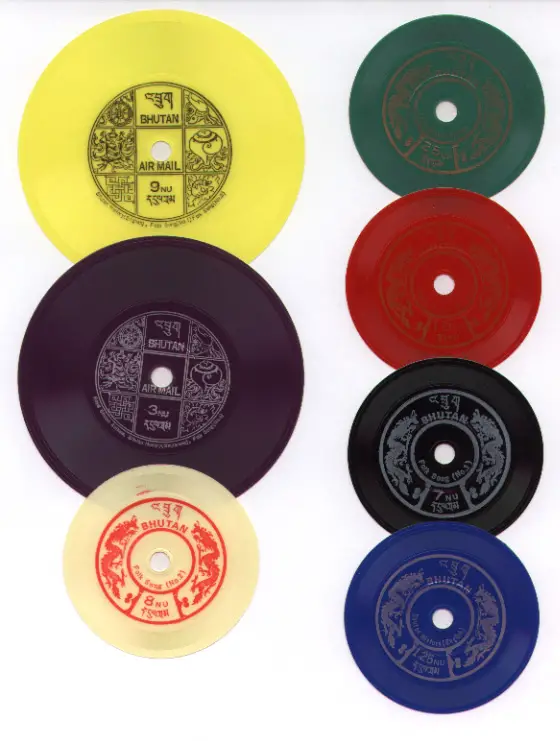 What do these records contain? Well, the Bhutanese national anthem, for one.
Dangerous Minds has all kinds of details on these collectibles here.