The Psychology of Selling Rock and Roll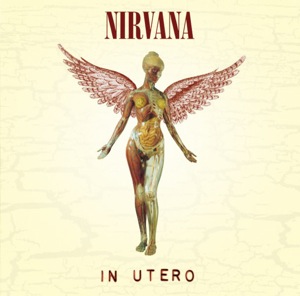 Regular contributor Juliette Jagger has just relaunched her website. The first postings include an interview with singer Lindi Ortega and this article on an upcoming anniversary version of Nirvana's In Utero.
Earlier this month a memo preempting a detailed plan for the upcoming 20th Anniversary "re-mastered" re-release of Nirvana's In Utero album was leaked onto the Internet. First appearing on CollapseBoard.com, the anonymous memo outlined a two-point marketing scheme built around touting In Utero as Nirvana's best album, and most importantly reinforcing the tragedy that was Kurt Cobain.
I've gotta say, I love that this memo came out into the open regardless of how it got there because it's both a great look at the psychology behind selling rock and roll, and it also totally reveals that our perceptions about the roles that popular music blogs such as Pitchfork play within the online music community, are completely and utterly skewed.
There is a major difference between rock and roll as an entity and the business of selling it, that's why it's so lucrative. Rock and roll itself is about raw emotion and dripping sweat, selling rock and roll is not unlike selling laundry detergent. Now, that's a hard pill to swallow, and when this thing first went viral so many people couldn't believe how ruthless it was that they thought it must be a hoax, but that's the art of marketing for you. People get paid big bucks to reduce other human beings to a series of adjectives; "Reluctant star. Pressure. Compromise. Depression. Heroin, Death."