The Queen Honours Turntable Maker with Special Royal Award
In some kind of weird affirmation that vinyl is back, English turntable manufacturer Rega has been tipped to receive a Queen's Award for Enterprise, which is a pretty cool thing for any company to get.
Rega Research cranks out 2,000 turntables a month to help satisfy the growing worldwide jones for vinyl. They ship to 40 countries (including Canada) and crucially–at least in the context of this award–90% of the parts are made in the UK.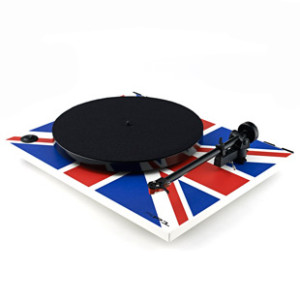 Vinyl is doing quite well in Britain. HMV Uk reports that physical music sales (which means CDs and vinyl) are up 12% in the first quarter of this year.
(Via This Is Money)