The Real Story Behind The Pogues "Fairytale of New York"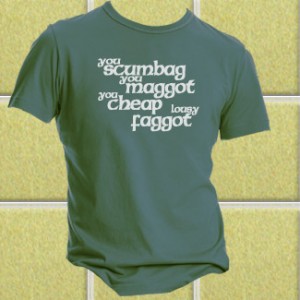 One of the most beloved modern Christmas songs of all time is "Fairytale of New York" from the Pogues with a guest appearance from the late Kirsty MacColl–even though it's really not about Christmas at all.
The song was born sometime in 1985 when Jem Finer, the Pogues' banjo player, started messing about with an idea.  He showed it to singer Shane McGowan who like it but didn't really know what to do with it.
For the next two years, Jem and Shane struggled with the song. Coming up with the lyrics was especially difficult.  The original idea was to tell the story of a sailor heading to distant seas, but that didn't work.  The song was abandoned.
Then in March 1986, the song was resurrected after Shane read a book entitled A Fairytale of New York, which told the story of an Irishman returning to New York after going to school in Ireland.  This somehow helped morph the song from being about a lonely sailor to one about a drunken couple slugging it out on Christmas Eve.
This next version was good, but not good enough.  Besides, there was the problem of finding a woman to sing the other part of the duet.  Shane had written these new lyrics with Pogues bass player Cait O'Riordan in mind, but in the interim, she had run off and married Elvis Costello.  The song was shelved again.
A year later–March 1987–the Pogues tried again with Shane singing both male and female parts.  That was never supposed to be the final version, but they needed to get something down on tape just to keep things moving forward.
That demo was part of the sessions for what would become the Pogues' third album If I Should Fall from Grace With God.  The producer of that album, Steve Lillywhite, was famous for having helped U2 through their first three albums.  He liked the song very much but was likewise stumped when it came to finishing it off.
Fortunately, though, Steve was married to singer Kirsty MacColl, an acclaimed singer in her own right with a series of solo albums.  In the summer of 1987, Steve asked "Honey, would you mind singing the female parts on this demo?  We don't know what to do with this song and maybe if we get an actual woman on it we'll come up with some ideas."
So she did.  Kirsty came into the studio one night, laid down her parts and then went back home to look after the kids.
When the Pogues had heard what Kirsty had done, they were amazed!  "That's it!  We've cracked it!"
Shane re-did his parts, Steve did some editing and mixing magic and the song was released in December 1987. And despite occasional controversy over some of the language in the lyrics, it has since become one of the greatest modern Christmas songs of all time–even though it's really not about Christmas, of course.
For more on the song, check out this post:  "25 Things You Never Knew About 'A Fairytale of New York.'"  The Toronto Star (via The Guardian) also published this story on the song. And then there's The Telegraph's version of events.