The Recommendation Project Part 10: That ONE Song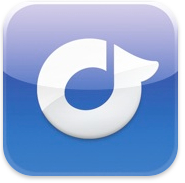 If you had to recommend just one–and only one–song from your music library, what would it be? Consider the implications carefully before you answer.
For me, it would be the live-off-the-floor Peel Session version of "Transmission."  That's the song I've used to seed this new playlist.
Here are the rules for The Recommendation Project.
1.  Look me up on Rdio (www.rdio.com/people/AlanCross) and find the playlist marked The Recommendation Project Part 10:  That ONE Song.
2.  Think about all the songs in your library and pick that one song you think everyone needs to hear.  
3.  Again, the song can be brand new or just new to you.  
4.  Let your friends know about the project.  Get them to contribute.
5.  And just so there's no confusion, I don't have any fiscal connection to Rdio other than I'm a regular $10/month subscriber.
While you're thinking about thinks, here's what was assembled for the last playlist.  It dealth with soundtrack songs.