The Recommendation Project Part 12: Instrumentals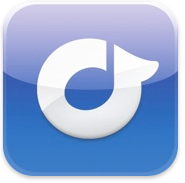 I'm a big fan of instrumentals. Without lyrics to fall back on, the music has to bear all the weight of the composition. What, in your opinion, are the best alt-rock instrumentals of all time?
Better yet, do you know of an obscure alt-rock instrumental that everyone should really know about? (See my pick involving Isa and the Filthy Tongues.)
Here are the rules:
Here are the rules for The Recommendation Project.
1. Look me up on Rdio (www.rdio.com/people/AlanCross) and find the playlist marked The Recommendation Project Part 12: Instrumentals.
2. Think about all the tracks in your library that don't have proper lyrics. I'll allow some vocals (Madness' "One Step Beyond" is fair game) but try and keep it pure.
3. Again, the song can be brand new or just new to you.
4. No techno. No instrumental versions of songs with lyrics. No karaoke.
5. Let your friends know about the project. Get them to contribute.
6. And just so there's no confusion, I don't have any fiscal connection to Rdio other than I'm a regular $10/month subscriber.
Here's what happened with the last playlist. It was entitled A Tribute to Nirvana.