The Recommendation Project Part 16: Halloween Songs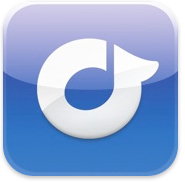 I know that we only have a couple of days for this, but I think it's worth it.
I think we're all tired of the same old Halloween songs.  Oingo Boingo's "Dead Man's Party" or "Weird Science.  That stupid "Monster Mash" thing that's trotted out every year.  I'm even bored with the standard Bauhaus edition of "Bela Lugosi's Dead."  We can do better.
Give me your best scary songs.  Hell, there are a million psychobilly songs alone.
Here are the rules for The Recommendation Project.
1.  Look me up on Rdio (www.rdio.com/people/AlanCross) and find the playlist marked The Recommendation Project Part 16:  Halloween.
2.  Think about all the scary songs you know and add the best ones.  Do NOT add "Monster Mash" because everyone will just point and laugh.
3.  Again, the song can be brand new or just new to you.  
4.  Let your friends know about the project.  Get them to contribute.
5.  And just so there's no confusion, I don't have any fiscal connection to Rdio other than I'm a regular $10/month subscriber.