The Recommendation Project Part 18: Metal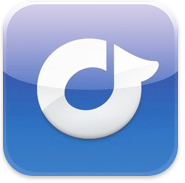 As I write this on 11-11-11, Black Sabbath is being rousted from their hotel rooms in LA to appear at a press conference where they will announce a reunion of the classic line-up.
Today has also been declared Metal Day around the world. I mean, what better day to turn things up to 11, right?
So here's this week's assignment: give me your best metal song, old or new. Period.
Here are the rules for The Recommendation Project.
1. Look me up on Rdio (www.rdio.com/people/AlanCross) and find the playlist marked The Recommendation Project Part 18: Metal
2. Channel your inner headbanger and give me your pick for the Best. Metal. Song. Ever.
3. Again, the song can be brand new or just new to you.
4. Let your friends know about the project. Get them to contribute.
5. And just so there's no confusion, I don't have any fiscal connection to Rdio other than I'm a regular $10/month subscriber.