The Recommendation Project Part 27: Valentine's Day SUCKS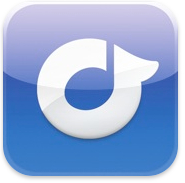 With Valentine's Day coming up, I want to give all the broken-hearted and non-sentimental types a chance to contribute perfect ANTI-Valentine's Day songs.  
I've started things off with "Change the Sheets" from Kathleen Edwards.  You know what to do.
Here are the rules for The Recommendation Project.
1. Look me up on Rdio (www.rdio.com/people/AlanCross) and find the playlist marked The Recommendation Project Part 27: ANIT-Valentine's Day Songs.
2. Think about all the songs in your library and pick that one song you think everyone needs to hear when it comes to expressing your true feelings about Valentine's Day, soured relationships and cynical attitudes towards love.
3. Again, the song can be brand new or just new to you.
4. Let your friends know about the project. Get them to contribute.
5. And just so there's no confusion, I don't have any fiscal connection to Rdio other than I'm a regular $10/month subscriber.