The Recommendation Project Part 28: Test Tracks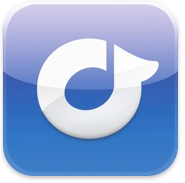 I love shopping for audio gear, even when I have no intention of buying. There have been many hours spent looking for the perfect pair of speakers.
One of my goals this year is to finish my basement and move my home office down there from one of the upstairs bedrooms. I've promised myself a proper two-track stereo with enough power to shift the house on its foundations. This has me thinking about the kinds of speakers I might choose.
But how to audition this gear? What music should be used? I recently wrote a column recommending what CDs (always CDs; never MP3s) could be used to test out audio equipment. It then occurred to me to turn this into a big Recommendation Project.
Here are the rules for The Recommendation Project.
1. Look me up on Rdio (www.rdio.com/people/AlanCross) and find the playlist marked The Recommendation Project Part 28: Test Tracks.
2. Think about all the songs in your library and give me a song or two that you believe exemplifies the epitome of recording technology. Think about things like clarity, instrument separation, definition and all the things that make for a brilliantly engineered and recorded song.
3. Let your friends know about the project. Get them to contribute. The more the merrier, you know?
4. And just so there's no confusion, I don't have any fiscal connection to Rdio other than I'm a regular $10/month subscriber.