The Recommendation Project Part 33: What Should Be a Deaf Man's First Music?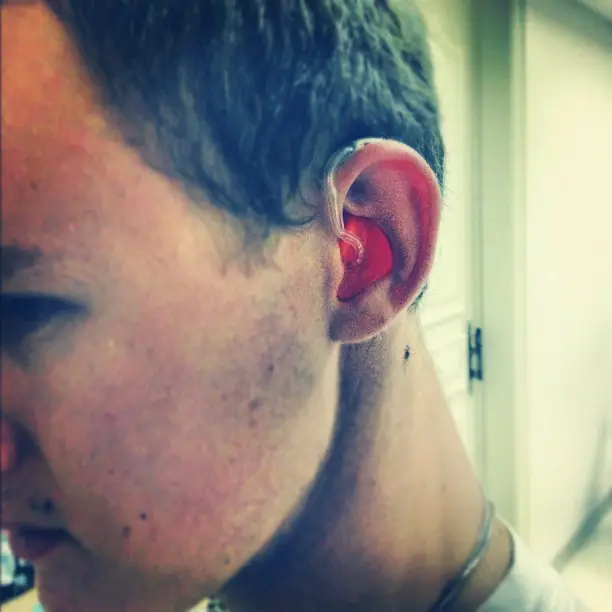 The NME reports on Austin Chapman, a man who has been very, very deaf since the day he was born. A hearing aid helped a little but delivered music in a fuzzy and unsatisfied form. He never had a chance to experience the full emotional power of music.
Recently, though, he was fitted with a new hearing device–and suddenly, things sound much, much better. Including music.
This inspired a blog post asking people to recommend to him "the most beautiful songs" so he might get caught up in the wonder of music for the very first time.
When Mozart's Lacrimosa came on, I was blown away by the beauty of it. At one point of the song, it sounded like angels singing and I suddenly realized that this was the first time I was able to appreciate music. Tears rolled down my face and I tried to hide it. But when I looked over I saw that there wasn't a dry eye in the car.

I finally understood the power of music.
His blog post now features thousands of comments. What songs would you recommend to Adam?
My pick would probaby be "Svefn-g-englar" from Sigur Ros. That's how I've started the newest playlist in The Recommendation Project on Rdio. Here are the rules for contributing:
1. Look me up on Rdio (www.rdio.com/people/AlanCross) and find the playlist marked The Recommendation Project Part 33: Austin's First Song.
2. Think about all the songs in your library and pick that one song you think Austin needs to hear in order to experience music in all its glory..
3. Again, the song can be brand new or just new to you.
4. Let your friends know about the project. Get them to contribute.
5. And just so there's no confusion, I don't have any fiscal connection to Rdio other than I'm a regular $10/month subscriber.