The Recommendation Project Part 9: Soundtrack Songs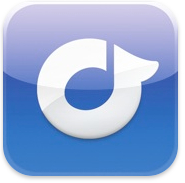 Since the Toronto International Film Festival is on now–and since it's very heavy with rock'n'roll documentaries–I thought it might be interesting to complile a list of the greatest songs to come from movie soundtracks.  JUST movie soundtracks.  No fair naming a song from an album that just happened to be in a movie.
Here are the rules for The Recommendation Project.
1.  Look me up on Rdio (www.rdio.com/people/AlanCross) and find the playlist marked The Recommendation Project Part 9:  Soundtrack Songs.
2.  Submit a soundtrack song to the playlist.  Yes, you can even pick something from Saturday Night Live.  ABBA's Mamma Mia, however, is verboten.  It's a musical based on previously released songs.
3.  Again,  the song can be brand new or just new to you.  If you want to pick the original cast recording of The Sound of Music, there's nothing I can do to stop you.  
4.  Let your friends know about the project.  Get them to contribute.
Check in often to see who has contributed what.  I've started things off with three soundtrack-only songs from the Cult, Steely Dan and Riggs.  (Who?  Exactly.)
Here's what happened with last week's playlist on guilty pleasures.