The Red Hot Chili Peppers have a gig at the pyramids in Egypt
Back in 1978, the Grateful Dead played a gig for Egyptian Deadheads (and those willing to travel to Giza) near the Sphinx. It was pretty trippy.
More than 40 years later, the Red Hot Chili Peppers are going to do the same thing.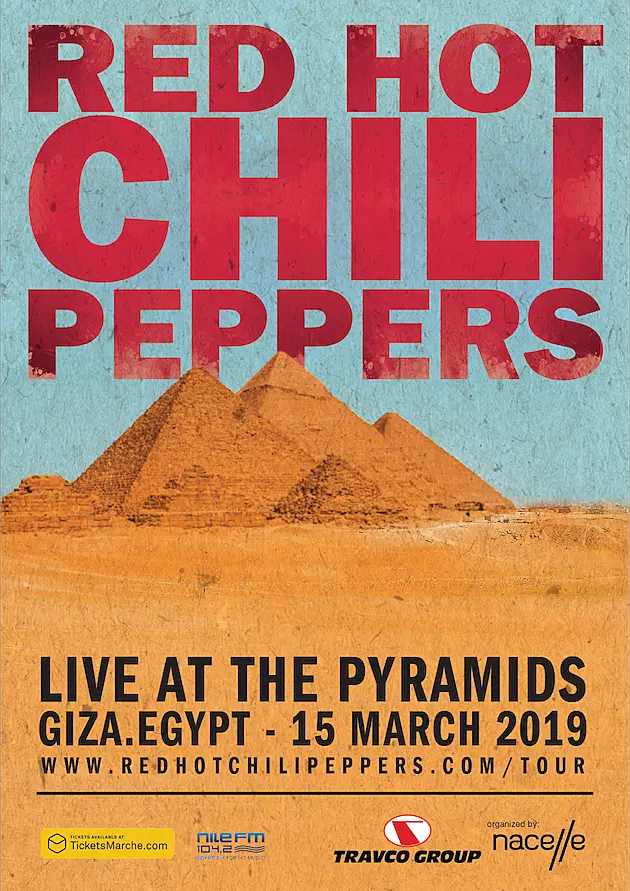 Here's the official Facebook announcement.