The Return of David Bowie? Don't Count On It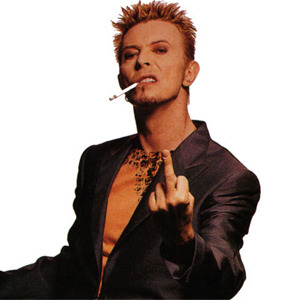 As all Bowie fans know, the man hasn't been in public much since he suffered a mild heart attack onstage in 2007. He's been living quietly with Iman in a $7.7 NYC penthouse ever since. There's never been any indication that he's officially retired, there's been no mention of a return to the concert stage. His last album was in 2003.
While working on a documentary project last year, I encountered Billy Zysblat, the man most trusted by David Bowie to manage his career. When asked if Bowie would ever tour again, he replied "I sure hope so. One more time."
This week, people wondered why Bowie wasn't part of the Diamond Jubilee celebrations in London. Was he asked? Did he decline? Was he unable to attend? And with all the hoopla about the 2012 London Olympics, has there even been a whiff about Bowie being involved?
His self-imposed silence will come to an end in October when Bowie:Object, the long-awaited coffee table book is released. Could this be the start of something new?
I wish. According to this article in The Daily Beast, Bowie remains occupied with other things and is "allergic to nostalgia."