The Rise and Fall of Various Digital Music Series Told in Handy Charts
Digital Music News has assembled a series of super-cool charts that show the rise (and occasional fall) of the various digital music services that we've seen over the last 15 years.  Here, for example, is how we can graph the original Napster.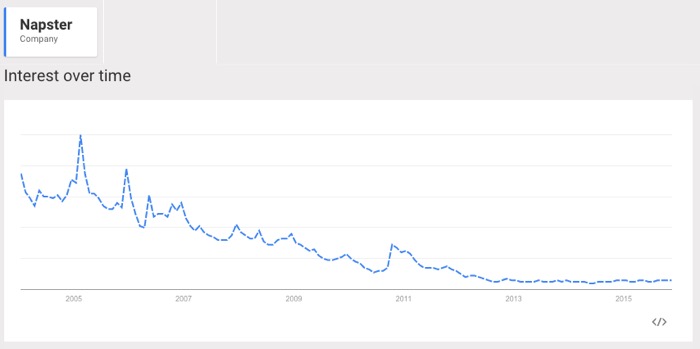 Here's Spotify.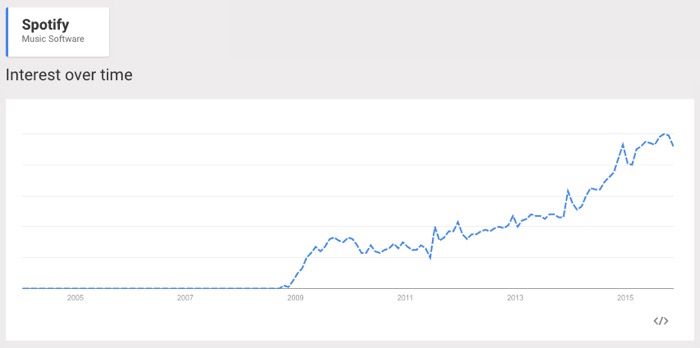 And now, Apple Music.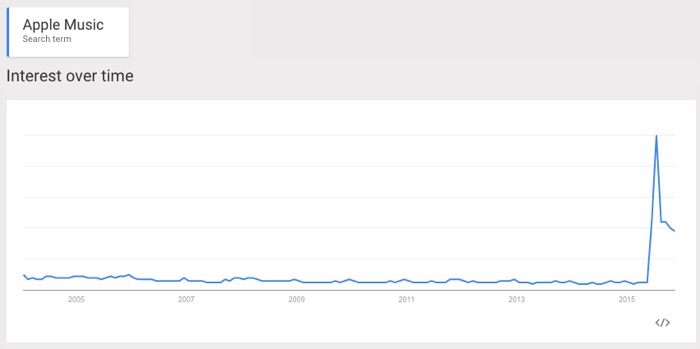 There's plenty more to be found here.