The Secret Art of Creating a Killer Kick Drum
Because I've played the drums for many, many years, I'd perhaps a little more sensitive to the drum sounds we hear in recordings. Getting the bass drum–"kick" drum to others–to sound right in the context of a song is key. What we hear on Metallica's "Enter Sandman" (one of my favourite bass drum sounds) wouldn't be appropriate for the next Bon Iver album, would it?
With that in mind, let's have a listen to New York musician John Libby and his ideas. -AC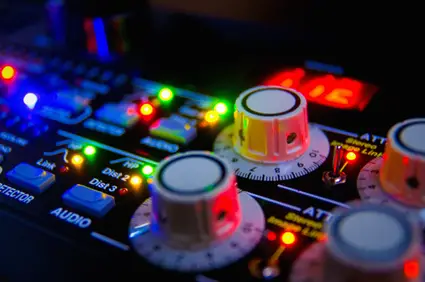 A kick drum is an essential part of bass-driven music. If you want to produce an unforgettable kick drum sound, it's important to focus on the equalization. If the EQ doesn't cut off at certain points, the sound will be muddled, and it will be hard to take advantage of the up-tempo dance or pop sounds you're trying to produce.
Get the Right Equipment
To get a killer kick drum, you must use the right equipment. Laptop speakers and tiny headphones aren't going to do the trick. You need to use quality speakers and flat EQ headphones that allow you to listen to the different layers in higher clarity.
Flat EQ headphones are the headphones you see DJs wearing. It keeps the music closer to the ear and reduces the need for a lot of expensive gear, such as an amplifier.
The Need to Layer
Layering is essential. This means mixing high and low frequencies together to provide a better sound and get the kick drum for your genre. You don't want to boost using a low frequency, bass-shelving filter—getting a wooly sound is counterproductive.
Remember low frequencies are hard to hear on most systems. If you focus too much on these lower frequencies, you are wasting space. Spend the time on slightly higher frequencies, so the bass instruments are more apparent. Use what's available in the DAW. There are fancy equalizers and plug-ins available, but you should be able to use what you already have. Take the time to learn how to manipulate the sounds before you spend the money on gear.
According to Rock Drumming Underground, you should be able to get certain effects by altering the drum itself. This can affect the resonance and tone without ever having to touch an equalizer.
Get rid of the unnecessary frequencies on the EQ and replace them with hard-hitting ones. Listen for resonance and ringing to get rid of them, so you have a clear track and the bass where you need it.
Educate Yourself on Sounds
The more you can learn about identifying the sounds, the easier it will be. You can:
Attend an institution with professional instructors
Read forums
Talk to DJs
Enrolling in sound engineering school will teach you how to break down the sounds. By learning about available technology, you may be able to layer the sound waves more quickly if you have the right software. Compare software brands and their capabilities before you buy. Download demo versions to see which ones let you do different things with the tracks.
The more you know about the results of increasing or decreasing frequencies, the more you can make a track people will want to listen to. You may be able to emphasize the drums, if you use a higher resonance peak. This will only sound right, however, if you get rid of all of the subsonic energy playing in the background.
Know the sounds and how to tap into them and practice the frequency altering. This will give you a killer kick drum on your track.