The Sex Pistols Obscenity Trial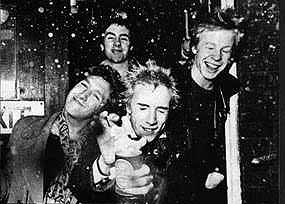 The Sex Pistols released just one proper studio album and when it came out in 1977, it was the subject of a huge obscenity trial over its title, Never Mind the Bollocks. I shall explain.
The album was released on October 26, 1977. A week later, a policewoman noticed a window display for the album in a London record store. Naturally, the word "bollocks" was a prominent part of this display. Citing a law from the 1880s, the officer marched into the shop and ordered the display be dismantled in accordance with the Indecent Advertising Act.
What was indecent? The word "bollocks," which is British slang for "testicles." A month later, a judge heard testimony from a professor of English and former priest that the word "bollocks" was accepted slang and thus not obscene. Case dismissed.