The Sheepdogs return to the road with a small coffee shop gig
[Neat Coffee Shop is an odd place outside of Ottawa. Even during COVID times, it's managed to stage a number of small-scale concerts. Ross MacDonald was there again, this time to see The Sheepdogs. – AC]
It was surreal that Sheepdogs, one of Canada's biggest rock bands with four Juno awards, played four sold-out shows at a coffee shop in rural Ontario. But Neat Coffee Shop, 45 minutes west of Ottawa, has made it a habit of hitting above its weight. Ontario is still in the midst of many COVID-19 restrictions (venue capacities, spacing, mask policies, etc.), so the Sheepdogs had to play to a crowd that was much smaller than usual, but no less than enthusiastic.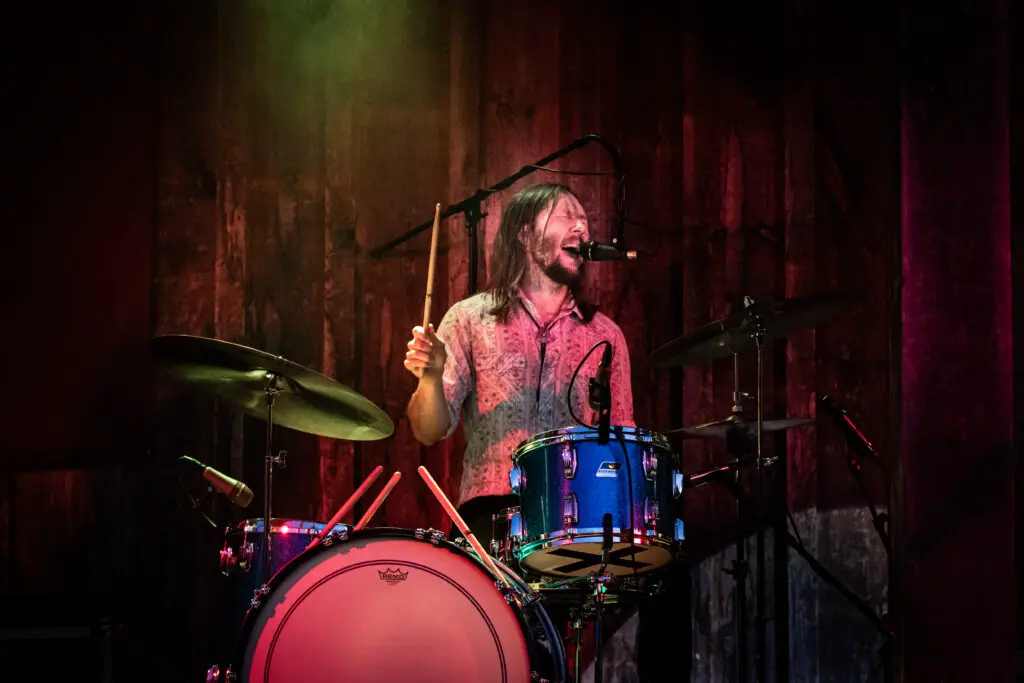 As the show started, there was definitely a build-up to the music, starting off with one of their slower songs 'Who?', but then right away they turned up the tempo hammering their number one hit "I've Got A Hole Where My Heart Should Be." And it was non-stop rocking from there, playing hit after hit. The Sheepdogs have penned ten top-ten singles so far, playing all of them, interspersed with several songs off their new EP No Simple Thing.
The Sheepdogs live show is astonishing. They have a full band on stage, notably with two lead guitars harmonizing together and frequently duel-soloing, much like Pearl Jam or Queens Of The Stone Age. None of their studio sound is lost in their live performance, it is a sight and sound to behold.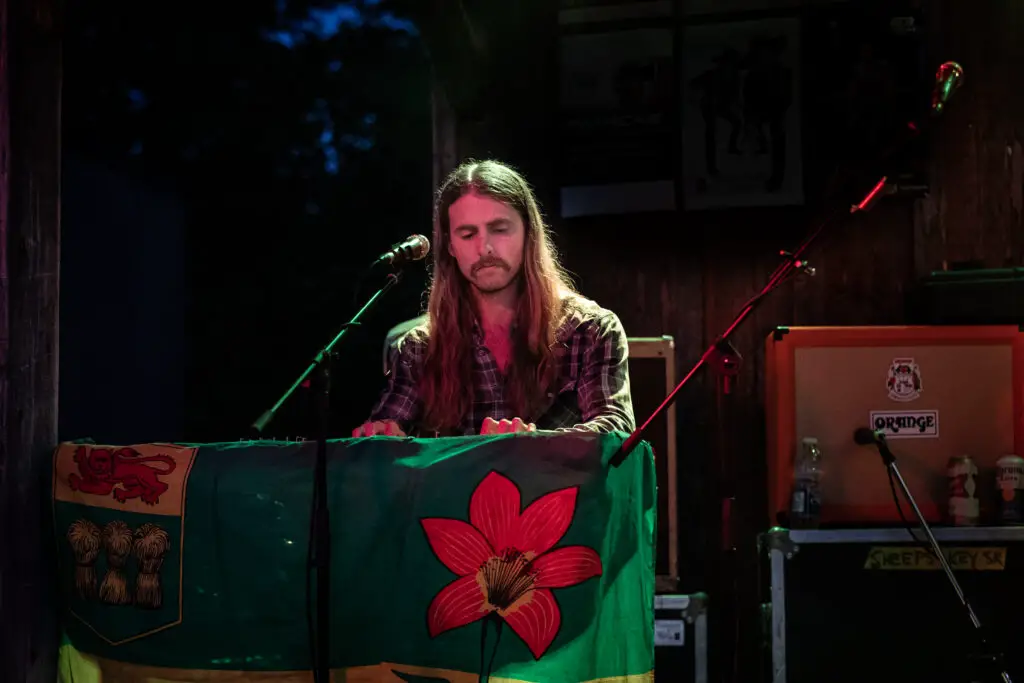 The Sheepdogs closed out the night with their 2018 hit single "Nobody." You could definitely hear the Allman Brothers' influence with Ewan and Jimmy's lead guitars playing off each other; leaving the crowd screaming for more.
After the show, we caught up with The Sheepdogs. In a lounge area on the second floor of Neat Café Ewan Currie and Ryan Gullen pulled up a couple of stools and put back a couple of beers.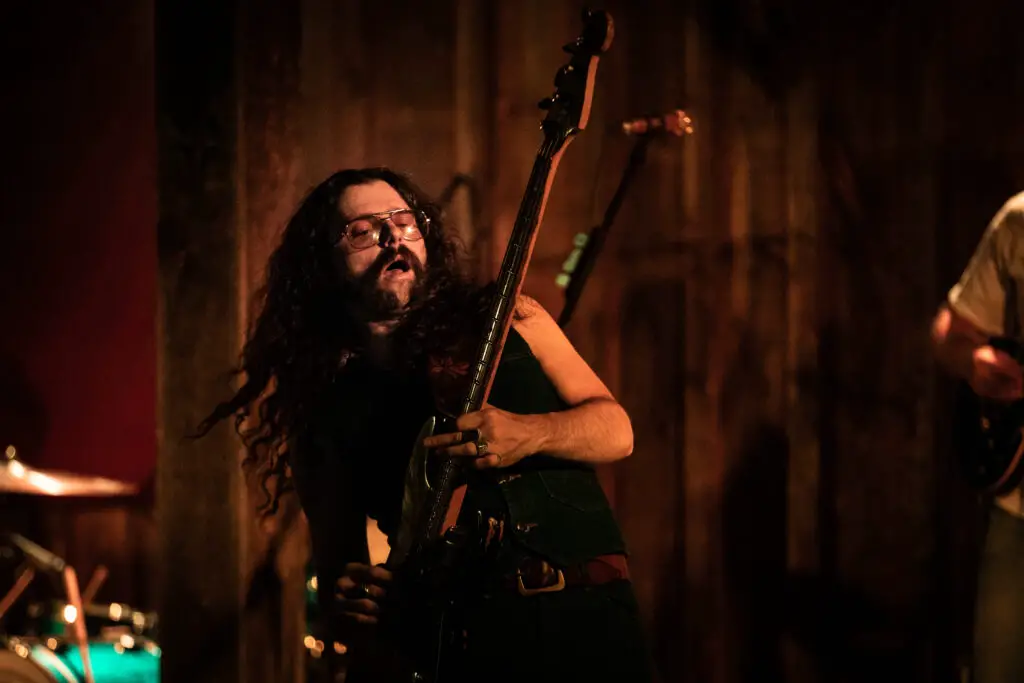 Like all the greatest rock bands, The Sheepdogs started off driving from gig to gig in a piece of shit van. Do you have any memorable stories?
Ewan: "We used to drive all over western Canada."
Ryan: "A lot of years were spent making mistakes and figuring things out when it didn't really matter. It definitely helped us when it did matter."
Ewan: "One time we were driving to play in Calgary and something was going on with the transmission where all the fluid was coming out; it was fogging up, splattering all over the windshield. We would stop at every gas station and fill up our transmission fluid, it would blow through it every half hour. We finally got to Airdrie, just outside of Calgary, left the van, and got a ride from someone we knew. We did the show, came back in the morning and the van was gone. It had been impounded because someone had smashed it up."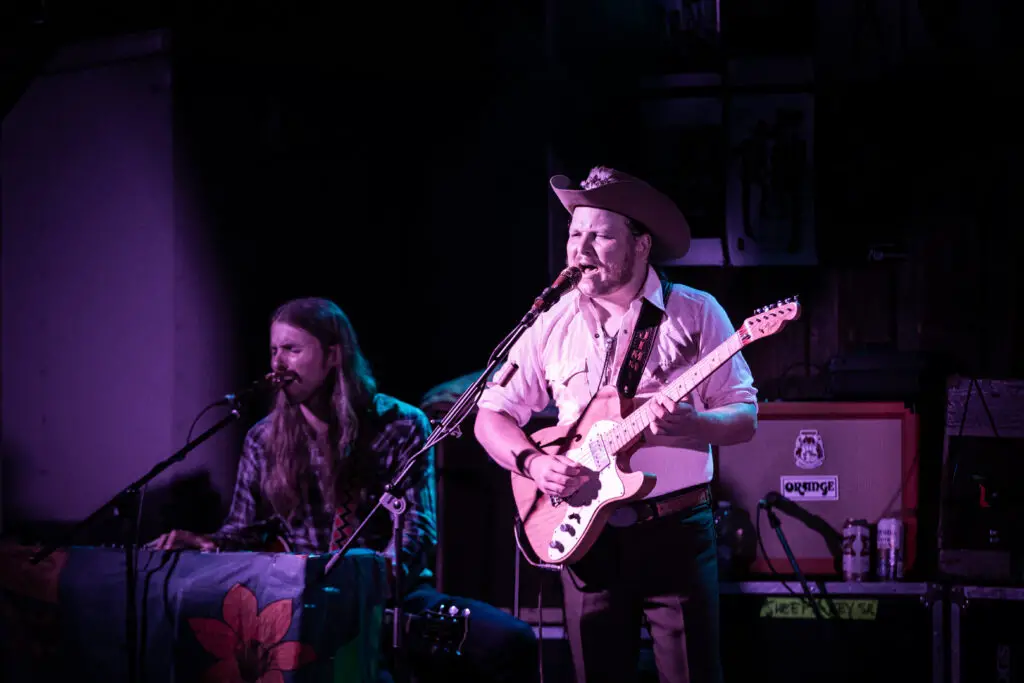 What was it like stepping onto the stage at the Calgary Stampede after over a year of no live music?
Ewan: "It was kind of business as usual. But because we hadn't done it in such a long time, it felt like when you take anything away and then you finally get it back, it felt pretty amazing."
Ryan: "Leading up to the Stampede it was like 'is this going to happen?' But it was Calgary, they went for it! They took a lot of precautions like vaccinations. But it was awesome! We were very excited. Playing to a crowd, it was familiar, we played here before and this feels exactly the same as it did then. We are optimistic but also cautious with how we're rolling things out."
It feels that there are two sides to your latest EP, on one hand it sounds like it is about you ("Rock and Roll," "Singing In The Band'", and on the other hand, it is a societal introspection ("Talk It Over," "Are You A Good Man?," "Keep On Loving You"). Is that what you were going for?
Ewan: "That was totally unintentional. We just went in and picked the best songs. The last couple of records we recorded them, and then figured out how it fit afterward."
Ryan: "The songs were written before the pandemic, we were set to record it in Portland but then things shut down. 'Talk It Over' was the last song, it was written during the pandemic, it was unintentional but it was poetic; it was about something that speaks to you at the time."
Listening to the Travelling Wilburys, your style of layered guitars and vocal harmonies are reminiscent of them. Have they been an influence?
Ewan: "I think Thin Lizzy and Allman Brothers are the guitar harmonizing bands that influenced us. But George Harrison and Tom Petty are huge inspirations."
Ryan: "The cool thing about the Wilburys was a bunch of guys coming together with different ideas creating something great."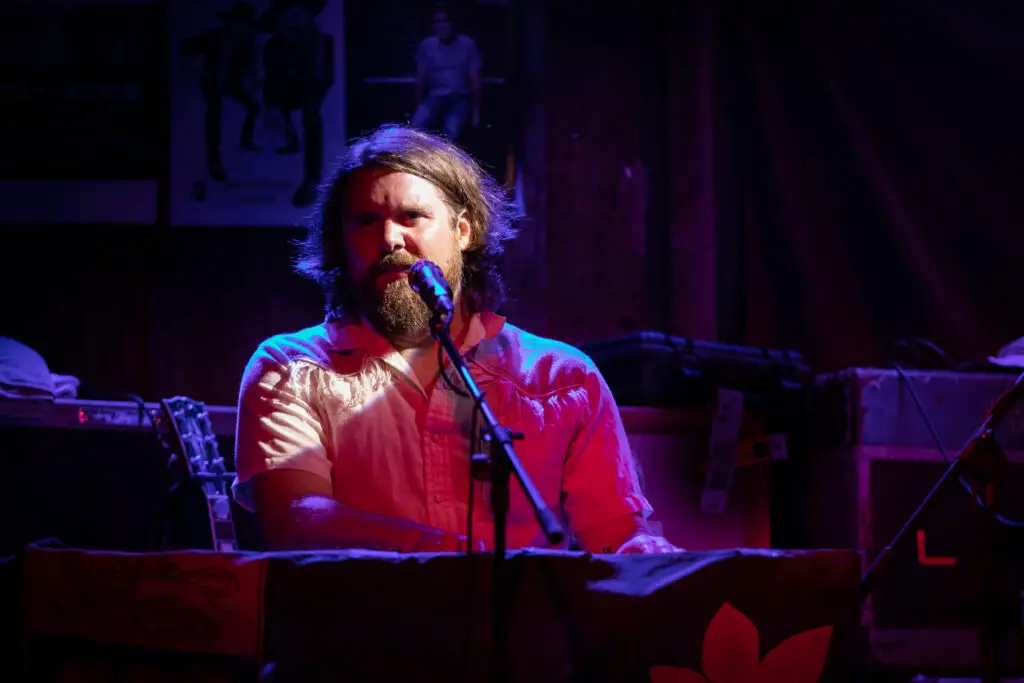 How do you manage to grow and progress without alienating long-time fans?
Ewan: "I don't think anything is conscious, but I would hope that we are getting better. We've been doing this for a long time and spent a long time together. We are the same band that we set out to be 17 years ago and we are trying to be a better version of that band. Once we figured out that we weren't just going to be a three-piece band, but a five-piece and we wanted multiple instrumentalists with the guitar harmony, that's when we figured out our sound. And we've been trying to do that thing better. We will step out and experiment now and then, but our strength is knowing our lane."
Ewan: "We're long past that initial period of being the hot thing. We are very proud of what we've done, we've stuck around and become one of a few Canadian rock bands that self-produces. We feel very fortunate."
In the video for your latest hit, "Keep On Loving You," the nemesis (Joshua) looks a lot like Johnny Ramone. Who is Joshua?
Ryan: "Joshua embodies a guy who is the opposite of the Sheepdogs."
Ewan: "It is based on a real guy, but we can't say who. He is the antagonist. And I love the Ramones, they're an awesome band."
I heard that you will be giving back by supporting Saskatoon-based charities for the next 10 years. Can you tell us more about that?
Ryan: "It's been 10 years since we were on the cover of Rolling Stone and we wanted to come out with an initiative that signified the big milestone and we wanted to give back to our community and make a difference. We're committing to re-invest our money to support charities with a focus on indigenous-based groups within Saskatoon. So much of what we have been able to do was because of the support of the community. We want to have conversations and identify places that we can contribute as well as individuals that need assistance, including on the music side of things."
Ewan: "Putting instruments in people's hands is a great thing. And in the last year the spotlight that has been on the injustices towards the aboriginal peoples has been pretty heavy. We come from a place with a significant indigenous population and we feel that it is an area that we can help make a difference."
Ryan: "We want to take a piece of the success that we have from outside and bring back to our community."
Ewan: "It was a pretty easy decision, it wasn't hard."
What's next for the Sheepdogs? Are you still headlining a European tour?
Ryan: "Yes, we have that and we have some new music coming out sooner rather than later. Our goal is to tour in Europe, but also Canadian and American dates down the line. And put out more music."
Ewan: "I still feel that at some point we might go to Saskatoon to make a record."
Ewan Currie: lead vocals, guitar, keys
Ryan Gullen: bass, backing vocals
Sam Corbett: drums, backing vocals
Shamus Currie: keys, trombone, guitar, backing vocals
Jimmy Bowskill: guitar, pedal steel guitar, backing vocals